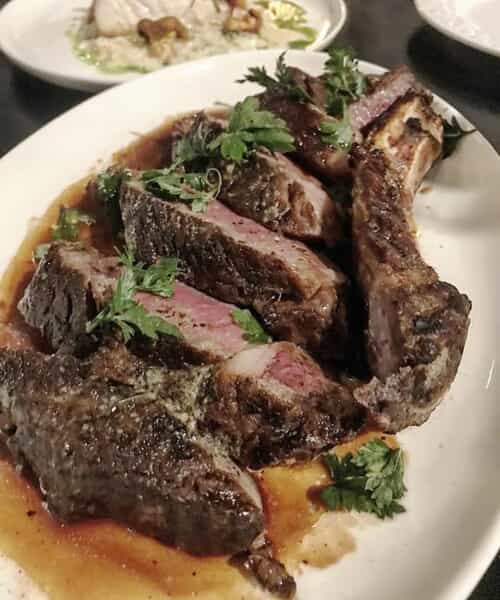 Things were going swimmingly at "Willow," Chef Charlie Palmer's newest place, which just opened at the Mirbeau Inn & Spa, up in Rhinebeck, New York.

When one of my guests expressed a preference for meat, our server strongly suggested that we go with the "Coté de Boeuf for Two" — 28-day dry-aged, bordelaise sauce, harvest vegetables, pommes frites ($55 pp).

Also known as a "bone-in ribeye" or "ribeye beef," this cut is generally considered to be more flavorful than other steaks and has a "marbling" that makes it ideal for grilling or roasting. (But if you're on a diet, this may not be for you, as it's high in saturated fat (some 24%) and has loads of artery-clogging cholesterol.)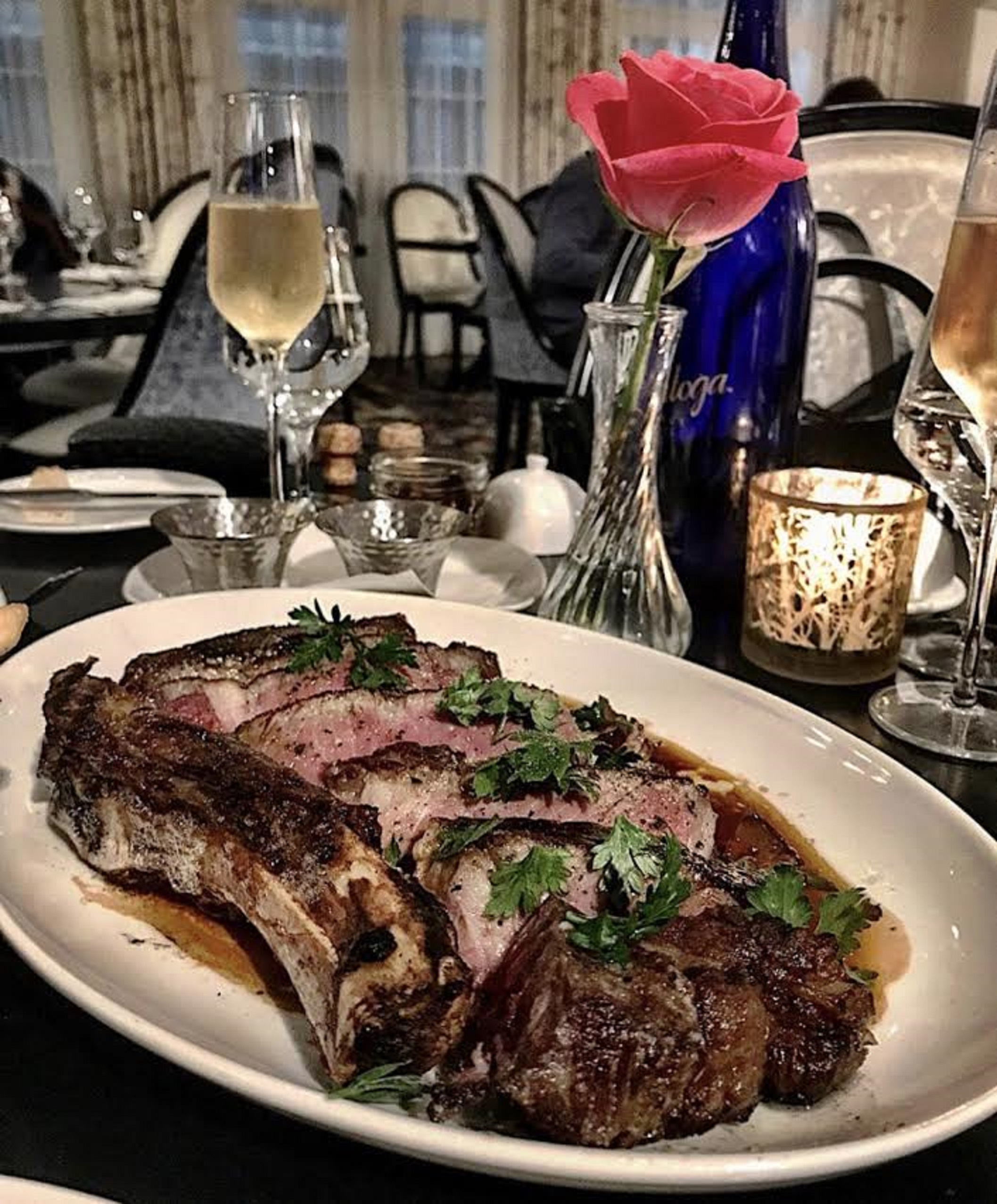 Now, given that Charlie has steakhouses in four major cities (DC, NYC, Reno & Vegas), if he couldn't get this slab right, we were in a heck of a lot of trouble.

But we're pleased to report that this dish was quite good. The dry-aging enhanced the beef's tenderness and gave it an extremely pleasing "earthy, nutty" flavor.

While some took issue with the excess fat content, and the $110 cost, most enjoyed the meat's tenderness and juiciness, and it's deep, bold, rich flavors. The accompanying sides —perfectly seasoned fries, and crunchy, fresh vegetables — were also outstanding.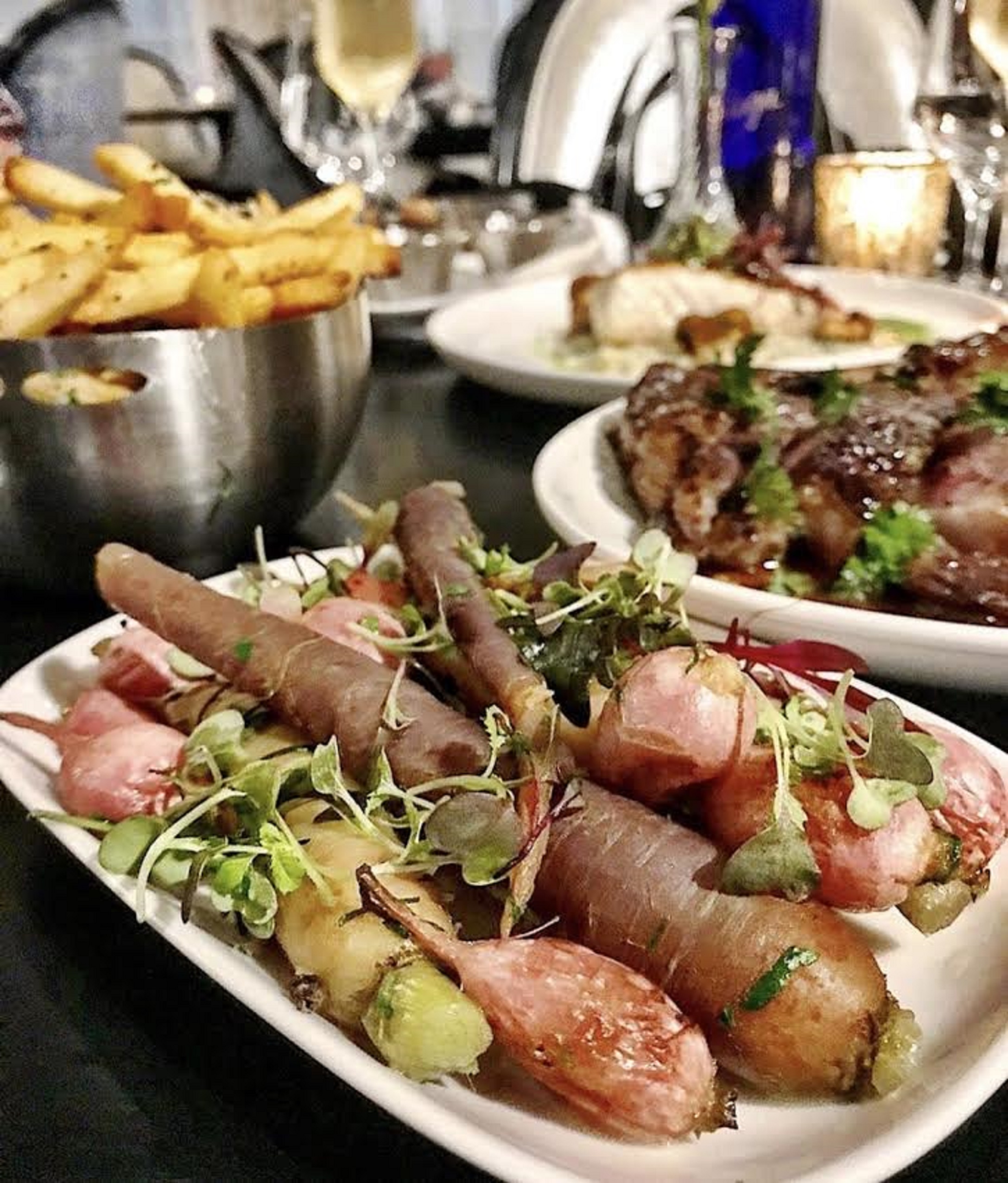 Once again, Charlie managed to eke out another "B+" (but, this time, was just shy of a "B"). $110 before tax and tip, was a detraction for some and, on another day, might not have scored as well.

[Why the good mood? Well, earlier in the day, we stopped by the Sheep & Wool Festival at the Dutchess County Fairgrounds. (See photos.) Next year, you must check it out, if you can.]
# # #
Follow Lucas on Instagram: @lucasaferrara