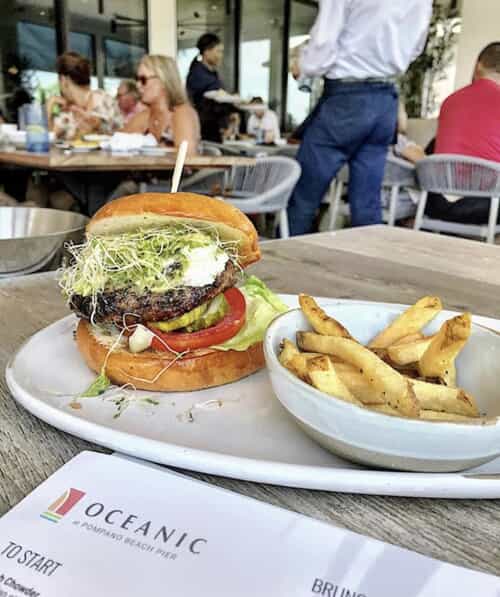 Chef Brian Cantrell — who has worked at "Blue Moon Fish Co.," "Thasos," "The Avalon," and "The Office" (Delray Beach) — has teamed up with the owners of LM Restaurant Group (a family-owned company based out of Raleigh, N.C., headed by Lou and Joy Moshakos), to open "Oceanic" (250 North Pompano Beach Blvd), over in Pompano.

Since it was a beautiful day, and it's situated right off the beach, we decided to give this relatively new place a try. (And I'm glad we did.)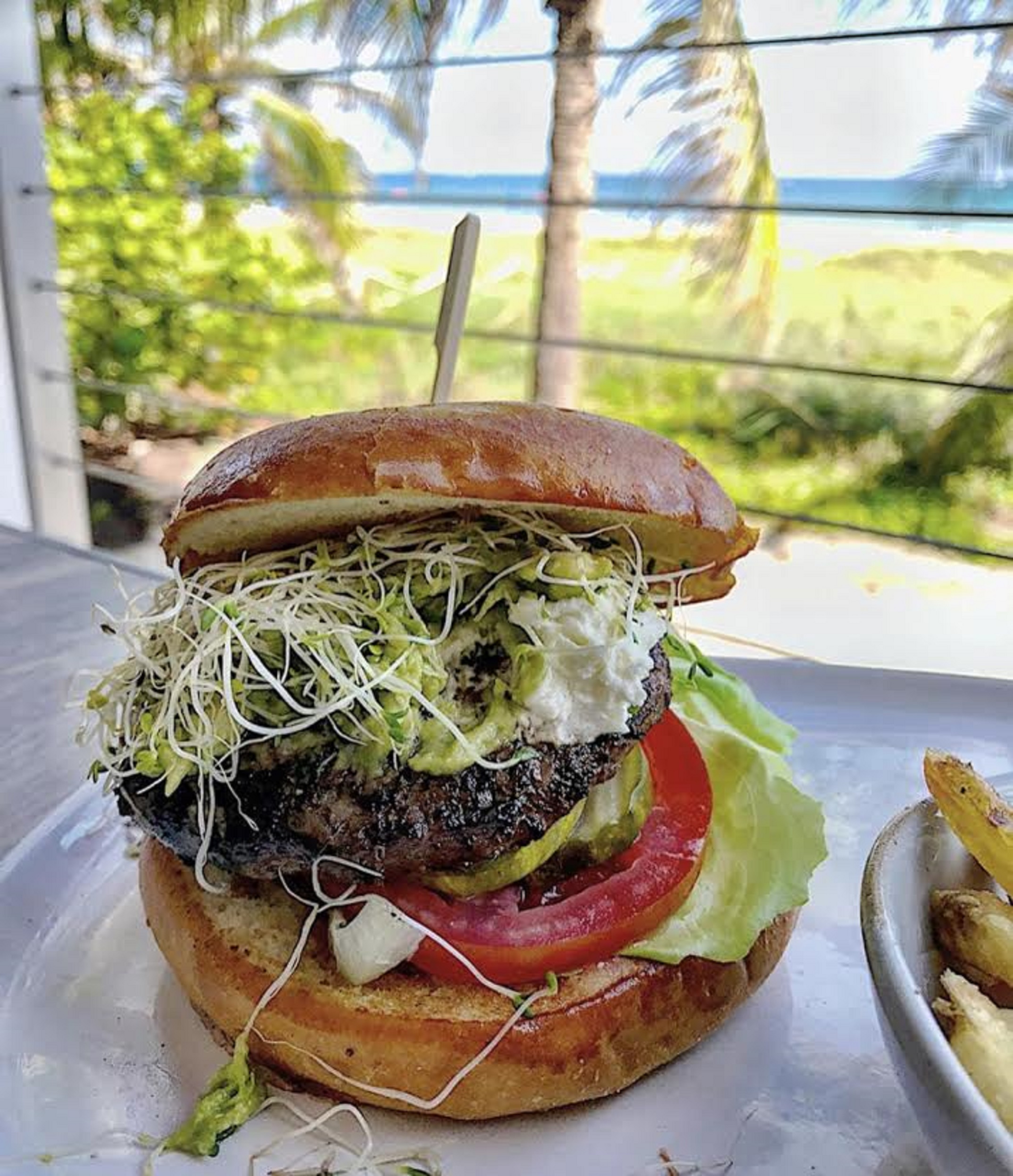 After an appetizing "Smoked Salmon," (reviewed yesterday), we next went with a "Beach Burger" — goat cheese, avocado, sprouts, tomato, burger sauce, brioche bun, fresh cut Kennebec fries ($16).

Now depending on who you ask, some think "burger nirvana" is achieved when you get a juicy, tender patty (packed with natural flavor), that is sandwiched within a squishy bun. Now, mind you, that isn't what we got, but it wasn't the worst burger we've ever been served, either.

While the protein was slightly gritty, and the tanginess of the goat cheese overwhelmed the meat, this dish still scored a pretty respectable (but generous) "B-."

Points were also lost because the presentation was a bit lacking, some had issue with the $16 ask (before tax and tip), while others thought the busser might have left the other half of our fries in the kitchen. (Our serving of potatoes was either very chintzy or fell off the tray en route.)

All in all, if you're looking for a beautiful beachside joint, and are able to keep your food expectations in check, we think you'll enjoy Oceanic.
# # #
Follow Lucas on Instagram: @lucasaferrara