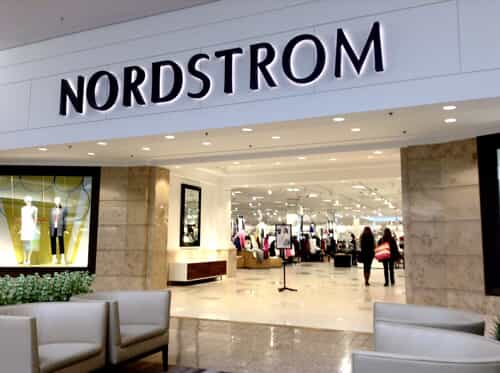 With the closure of retail outlets throughout the country, many were surprised to hear of the opening of Nordstrom's newest project -- a seven-story flagship retail store located on the ground floor of Central Park Tower, New York City's tallest residential skyscraper.
Interestingly, this is the company's first Manhattan location.  Apparently, while the family had long desired to open here, only Erik Nordstrom was able to "guide the store across the finish line." Crain's New York reports that Bruce Nordstrom, the former 86-year-old President of the company, spoke "of the allure of doing business in fashionable and heavily trafficked New York City – a dream that dates back to shortly after the retailer expanded beyond shoes in the 1960s."
But Manhattan will likely present some challenges. "On a net basis, Manhattan has shed about 322,000 square feet (30,000 square meters) of department stores in 2019," noted Crain's. So how will Nordstrom attract customers to its 32,000-square-foot space?  Via social media, of course.
"Instagrammable moments are integrated into the store," Crain's advises. "The Nike section is covered in red velvet and has red surveillance cameras taking videos of the shoes customers trek in with, displaying them on video screens for all to see." Employees believe this will be an incentive for customers to buy new shoes.
Nordstrom is also allowing customers to drink alcohol while shopping in designated areas, with the goal of keeping them in the building for as long as possible. "Customers are able to order martinis and other alcoholic beverages to be delivered to them on five of the seven levels as they try on shoes or clothes."
Given this challenging retail environment, members of the Nordstrom family may need to partake of a few rounds, themselves.
Salut!
# # # 
Should you require assistance with leasing a commercial or residential space, or other real-estate transaction, please feel free to speak with one of our attorneys at 212-619-5400. 
# # # 
For the latest updates, follow Newman Ferrara on Twitter, Facebook, and LinkedIn.