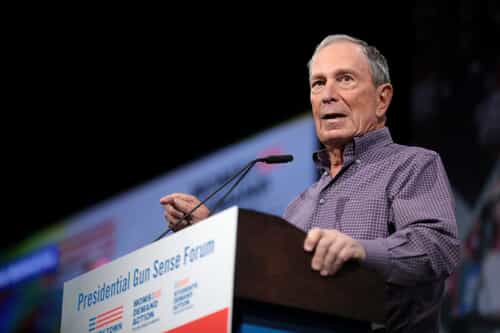 For years, former New York Mayor, Michael Bloomberg, defended the city's "Stop & Frisk" policy – which encouraged NYPD officers to temporarily detain and question random civilians. Of course, at the time, many believed that such governmental action violated civil rights and adversely impacted people of color. But Bloomberg remained steadfast.
Now a possible 2020 Democratic presidential candidate, Bloomberg recently recanted and apologized for his support of that practice, according to The Guardian.
"I can't change history," Bloomberg confessed to a Brooklyn church congregation. "However, today I want you to know that I realize back then I was wrong." Many rightfully question the former Mayor's sincerity and timing, and are understandably skeptical.
As activist DeRay Mckesson noted to The Guardian, "It is convenient that Bloomberg suddenly apologizes but has done nothing to undo the immense damage he has caused on countless lives." Mckesson continued, "His apology is not accepted."
Ultimately, NYPD officers were able to "stop and frisk" anyone they believed to be a public threat or engaged in criminal activity. That number escalated from under 100,000 in 2002, to nearly 700,000 in 2011 -- 90% of whom were reportedly people of color. As black activist Samuel Sinyangwe tweeted, "Bloomberg personally has the money to begin paying reparations for this harm. 'Sorry' isn't enough."
Interestingly, the Mayor defended the policy back in January by claiming that the City's murder rate went from 650 a year to 300 a year. "He said most police departments do the same thing, they just don't report it or use the terminology," writes The Guardian.
Bill de Blasio focused his 2014 mayoral run on ending "Stop & Frisk." And that he did.
"It's interesting that Mr. Bloomberg apologized as he is in the midst of deciding whether to run for president," says Randolph M. McLaughlin, attorney and co-chair of the Civil Rights Group at Newman Ferrara LLP. "That being said, better late than never."
# # #
If you are the victim of discrimination of any kind, do not hesitate to reach out to a member of our Civil Rights Group by calling 212-619-5400.
# # #
For the latest updates, follow Newman Ferrara on Twitter, Facebook, and LinkedIn.