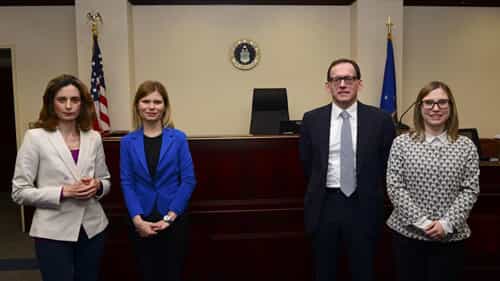 A new law prevents bar examiners from asking prospective attorneys any questions about their mental health.
"Bottom line—law students feel more stressed and experience more mental health issues than ever before, whether it's student debt or the job market, or the demands of being a law student," said Senator Brad Hoylman, the man who introduced the new legislation. "This is the last thing they should have to contemplate as they apply to the bar."
Previously, the application to be licensed as a New York attorney would ask if the applicant has "any condition or impairment" or a "mental, emotional, psychiatric, nervous, or behavioral disorder." If they responded affirmatively to any of those inquiries, the applicant would then have to provide detail about their condition.
"Such questionnaire shall not include any questions requiring the disclosure of the applicant's history, diagnoses or treatment of mental health conditions or impairment, substance abuse or addiction," the bill's text reads.
The movement to remove any mental health questions was triggered by a report by the New York State Bar Association's Working Group on Attorney Mental Health which was published in August. After a two-month study, the 22-member group of attorneys ultimately decided that the questions served no "justifiable purpose," and even debated the legality of the questions.
"Screening out otherwise qualified applicants with mental disabilities is not only impossible and unnecessary, it is ultimately detrimental to the profession of law and those we serve," the report said. "As such, it violates the proscriptions against discrimination of Title II of the ADA."
"We agree that such questions should not be asked," noted Pace Law School Professor Randolph M. McLaughlin, co-chair of Newman Ferrara's Civil Rights Group. "Mental health questions are violative of the Americans with Disabilities Act, as they seek to compel disclosure of otherwise confidential information," he added.
# # #
To read the full report in the New York Law Journal, click here (subscription may be required).
# # #
For the latest updates, follow Newman Ferrara on Twitter, Facebook, and LinkedIn.