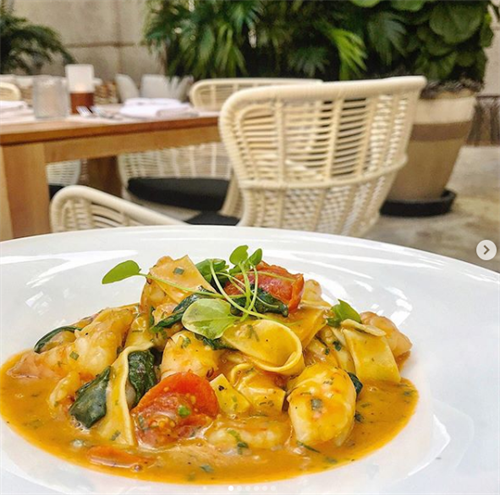 Because a friend was staying at The Ritz Carlton Coconut Grove, we decided to go in-house and try Isabelle's Grill Room and Garden — the hotel's only restaurant.

Since the description sounded enticing, we ordered the "Shrimp Tagliatelle" — which was listed as a "house made pasta, garlic, spinach, cherry tomatoes, EVOO" ($23) — but the kitchen delivered nothing but a soupy mess.

Even though we were quite clear we wanted our pasta "al dente," our request was inexplicably ignored.

And while the shrimp were fresh, firm and "toothsome," (and tasted silky smooth), this mushy, watery, pricey, gooey, gelatinous glop still ended up with a shameful "F."

Unwilling to undergo any additional suffering, we ended our torturous meal with this disastrous dish.