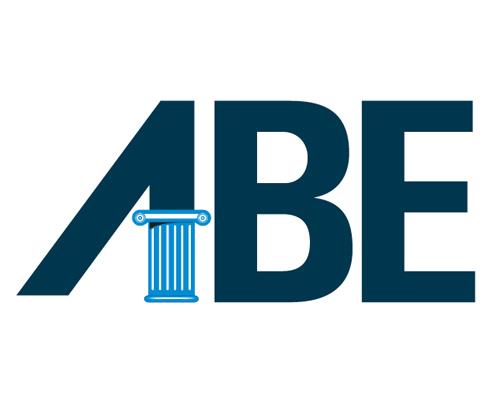 CHICAGO, April 11, 2019 -- The American Bar Endowment (ABE), an independent, not-for-profit public charity, has awarded over $6.8 million in grants to the American Bar Foundation (ABF) and the ABA Fund for Justice and Education (FJE) and eleven boots-on-the-ground initiatives to support vital law-related research, education, public service, and grassroots programs. As funding for the Legal Services Corporation remains under threat, these grants become even more important to protect the legal rights of the public.
"We're thrilled to provide our 63rd year of funding for vital initiatives that increase understanding of the law in action and access to legal services across the country. Supported in part by ABE grants, the stellar research of the ABF, the public service projects of the FJE, and the wonderful community legal service efforts of our Opportunity Grant awardees identify and address the critical legal needs and rights of individuals," Joanne Martin, Executive Director of the ABE, said. "Our ability to provide these grants is made possible by the generous donations of thousands of lawyer members who contribute any available annual dividends* from their ABE-sponsored insurance plans. With the financial support of our insured, we are able to help fund a diverse array of organizations and projects - from research on the effects of parental incarceration on children to the implantation of online platforms that engage pro bono lawyers to serve veterans to bringing mobile legal clinics to under-served areas."
In the 2019 grant cycle, the ABE awarded over $3.2 million each to the ABF and FJE. The eleven Opportunity Grant recipients received a total of nearly $414,000. Over the past 63 years, the ABE has granted nearly $300 million to organizations working to make the promise of justice a reality.
"The American Bar Foundation's core mission is to expand knowledge and advance justice. We could not pursue that mission without the longstanding support of the American Bar Endowment," said Ajay K. Mehrotra ABF Executive Director. "Nearly all of our scholarship including our innovative and influential research on Access to Justice is supported by the ABE and the generous lawyers who back the ABE."
Bob Carlson, President of the American Bar Association, said, "The ABE remains the largest annual unrestricted donor to the ABA/FJE. Their gift supports and enhances the charitable work of the ABA, allowing us to defend liberty and deliver justice as the national representative of the legal profession. Unrestricted gifts marshal the talents of pro bono attorneys to assist veterans who have honorably served our country but struggle to receive their disability benefits, provides hope to migrant children and families seeking asylum and a safer future, helps survivors of hurricanes, fires, earthquakes and floods trying to rebuild their lives, and so much more."
For the third consecutive year, the ABE made Opportunity Grants, which provide a new level of direct support for boots-on-the-ground projects that focus on enhancing access to legal assistance in under-served communities, improving the administration of justice and increasing civic engagement by those who are often disenfranchised. The 2019 Opportunity Grant recipients are:
ABA Commission on Immigration, Washington, D.C.
Foundation for Baltimore County Public Library, Baltimore, MD
Summit County CASA for Children, Akron, OH
DC Bar Pro Bono Center, Washington, DC
Illinois Legal Aid Online, Chicago, IL
Iowa Legal Aid, Des Moines, IA
Legal Services of Virgin Islands, Inc., Christiansted, St. Croix
Living with Conviction, Seattle, WA
Protect Our Defenders, McLean, VA
Puerto Rico Legal Services, Inc., San Juan, Puerto Rico
Spokane County Bar Association Volunteer Lawyers Program, Spokane, WA
Stephen N. Zack, the ABE's President said, "the entire ABE Board of Directors has been pleased and encouraged by how a modest Opportunity Grant can mean so much to a grassroots organization and produce so much impact. With such a huge unmet need for legal services, we are so proud to be partnering with these wonderful organizations to address the critical needs of their communities."
For more information on the ABE and its grant-supported programs visit www.abendowment.org or contact Jackie Casey at jcasey@abenet.org or 312-988-6402.
This press release can be found at http://abendowment.org/about/grant_announcements.asp.