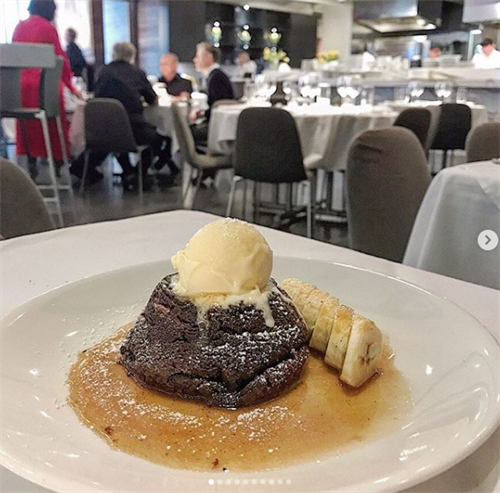 As we were wrapping up dinner at MC Kitchen, over in the Miami Design District, we asked our waiter what the "best" dessert of the house was.

Without a moment's hesitation, he recommended the "Warm Chocolate Budino" — banana marsala sauce, with or without vaniglia gelato ($15).

Most think of a budino as a "custard," or "pudding." But this version had more of a "cake-like" quality; tasting a lot like a chocolate bread pudding.

Because it was more like a moist molten lava cake (without the lava), this dessert suffered a bit, but still scored a relatively respectable "B-."

And while it was certainly rich and savory, points were also deducted because we thought the $15 price-point just wasn't justifiable.