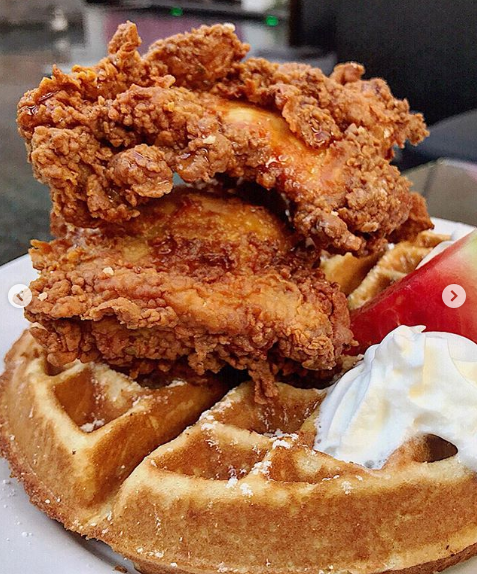 We stopped by The Pink Teacup Villa over on Washington Avenue in Miami Beach for a late lunch.

Chef LP (Lawrence Page), who is the star of the We TV reality show "Hustle & Soul," had a (now closed) version of this restaurant up in Brooklyn, New York, and has another in Atlanta slated to open in April of this year. (This 300 seater down in SOBE opened in May of 2018.)

Given all the hoopla and hype, we were really looking forward to trying Chef Page's "Buttermilk Fried Chicken + Waffle" ($28).

While the waffle was sweet and tasty, it had a hardened texture that was unpleasant to chew. (The accompanying whipped cream tasted like it came fresh ... out of a can.)

Our chicken was DOA (in more ways than one). Not only was it served cold and dry, it lacked a discernible flavor.

Because we thought the $28 ask was exceedingly high (given what little desiccated, flavorless chicken we got), this dish scored a (near failing) "C-.