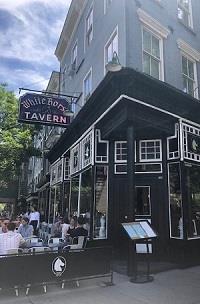 There's a new sheriff in town at 567 Hudson Street -- home to the legendary "White Horse Tavern," which has slung drinks at beatniks and longshoremen, alike, since the 1880s.
The former owners of the building, recently sold the property to the "Bernie Madoff of Landlords," Steven Croman, a former Rikers Island inmate who is part of a group that purshased the building for $14 million.They handed the reins over to Eytan Sugarman, a restaurateur who is adamant about jockeying the Tavern into a new era.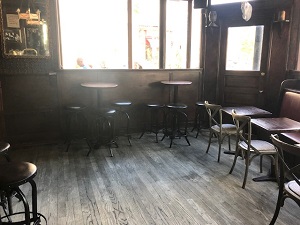 Sugarman, a partner at several swanky hotspots, including "Hunt & Fish Club" and "Southern Hospitality," reopened the bar on May 23, without any tremendous changes. A bartender mentioned, in passing, that one addition was lining the bar with shiny tin glasses.
However, the menu reflects White Horse's true transformation. While the website still displays the old menu, flooded with gastropub staples—chicken tenders ($11.95), nachos ($10.95), and Buffalo wings ($9.95) -- the current dining options are a millennial's dream. For brunch, one can enjoy the House Granola ($8.00), or Cured Salmon with capers and crème fraiche ($14.00). Another addition, Mushroom Toast ($12.00), goes for only a nickel more than the old Tavern's burger deluxe. Cocktails, which had ranged from $9.00 to $12.00, are now $15.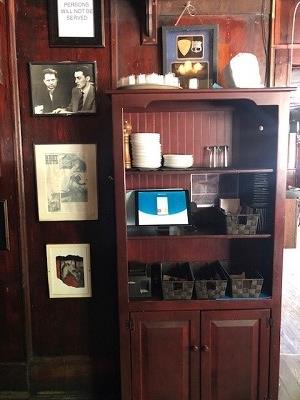 In additional to menu changes, the bar has hired new employees. One worker advised that almost everyone was new, except for a few bartenders.
But some aspects will remain the same. While work was underway, Sugarman left a note outside of the entrance indicating that he would not change most of the interior, and, happily, he kept true to his word. Additionally, the famed green and white exterior will remain untouchable, since it's located within the Greenwich Village Historic District.
While the interior changes were relatively minor, some will still be horrified by some of the alterations. Prior to the work, 1010 Wins published a letter that locals wrote to lawmakers urging them to ensure no changes were made, at all. Local residents, representing the Greenwich Village Society for Historic Preservation, also expressed their extreme reservations and concerns in a community board meeting, according to several news outlets. All to no avail.
A new White Horse is already off to the races!