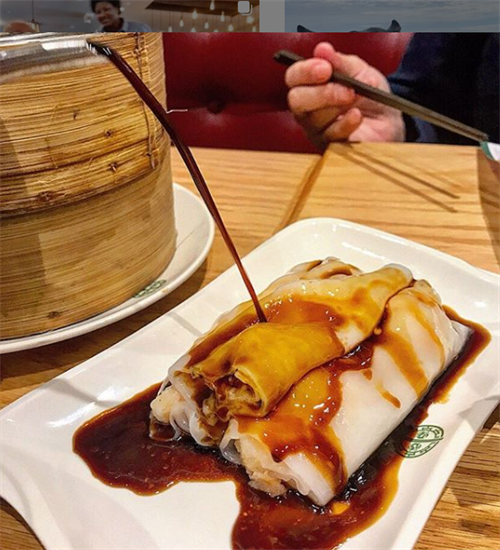 We thought we'd try the "Steamed Rice Roll stuffed with Shrimp and Chinese Chive" (3 pieces; $5.80) offered at Tim Ho Wan — the "Dim Sum Specialists" — over on 9th Avenue, in Manhattan's "Hell's Kitchen.

This Cantonese dish usually consists of a strip of "shahe fen," a wide rice noodle that is filled with fish, meat, veggies (or other ingredients), that is then rolled into a shape that looks much like a flattened crepe.

More often than not, these things tend to be awfully bland, and that was certainly the case here.

The waiter, noting our reaction, insisted that we use the accompanying soy sauce and, when we resisted, unilaterally decided to drown the rolls with the salty mixture.

Because all we tasted was an intense salinity (and none of the shrimp or the chive), this dish also scored an "F."

With some 46 restaurants, several of which have been honored with a Michelin star, this global chain needs to step it up before there's irreversible damage to the franchise.