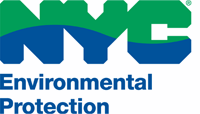 The New York City Department of Environmental Protection (DEP) today shared the J.D. Power 2019 Water Utility Residential Customer Satisfaction Study, which finds New York City ranked #1 in customer satisfaction among water utilities in the Northeast Region. Nationally, DEP placed #6 in overall customer satisfaction. In the study, overall satisfaction was determined by closely examining 33 attributes within six factors: delivery, price, conservation, billing and payment, communications and customer service.
"The 6,000 people of DEP work hard provide roughly half the state of New York with high-quality drinking water, and I am so proud to see that New Yorkers recognize and appreciate our tremendous efforts," DEP Commissioner Vincent Sapienza said. "The dedication and innovation across all levels of DEP make New York City a world-wide leader in protecting the environment and public health."
"Clean drinking water is a fundamental human right, and DEP should be commended for the quality service it provides New Yorkers," said Council Member Costa Constantinides, Chair of the Committee on Environmental Protection. "I look forward to continuing to work with the men and women at DEP to give our citizens the best possible water service possible."
The study measured satisfaction among residential customers of the 89 largest water utilities across the United States each delivering water to a population of at least 400,000 people in four geographic regions: midwest, northeast, south and west. The findings were based on approximately 33,000 online interviews, representing more than 87 million water utility residential customers.
Delivery. New York City tap water is world renowned for its quality and taste. DEP scientists tested the water more than 654,000 times in 2018 and the results can be found in an annual report. In December 2017, DEP received a 10-year waiver to continue delivering unfiltered drinking water from its Catskill and Delaware water supply systems. The City will commit an estimated $1 billion over the next decade to comply with the waiver, known as a Filtration Avoidance Determination, by administering programs that protect the upstate reservoirs and the vast watershed lands that surround them. In addition, over the last few years DEP has activated the $3.2 billion Croton Filtration Plant in the Bronx, the $1.6 billion Ultraviolet Light Disinfection Facility in Westchester and is in the midst of the largest and most complex repair in the system's history, the $1 billion construction of the Delaware Aqueduct Bypass Tunnel under the Hudson River.
Price. While most costs in New York City are higher for residents, such as housing, food and utilities, the cost of water is below the average for the thirty largest U.S. cities.
Conservation. As a result of water conservation programs and Automated Meter Readers that provide real-time feedback about water consumption, overall water use in the city has declined from over 1.5 billion gallons a day in 1980 to roughly 1 billion gallons a day at present. This decrease in consumption took place while the city's population grew from just over 7.1 million to 8.6 million in the same period.
Customer Service. Over the past twelve months, DEP has significantly improved response times to customer complaints and appeals by 12.1 percent and 45.7 percent, respectively.
DEP manages New York City's water supply, providing approximately 1 billion gallons of high-quality drinking water each day to more than 9 million residents, including 8.5 million in New York City. The water is delivered from a watershed that extends more than 125 miles from the city, comprising 19 reservoirs and three controlled lakes. Approximately 7,000 miles of water mains, tunnels and aqueducts bring water to homes and businesses throughout the five boroughs, and 7,500 miles of sewer lines and 96 pump stations take wastewater to 14 in-city treatment plants. DEP has nearly 6,000 employees, including almost 1,000 in the upstate watershed. In addition, DEP has a robust capital program, with a planned $20.1 billion in investments over the next 10 years that will create up to 3,000 construction-related jobs per year.For more information, visit nyc.gov/dep/.