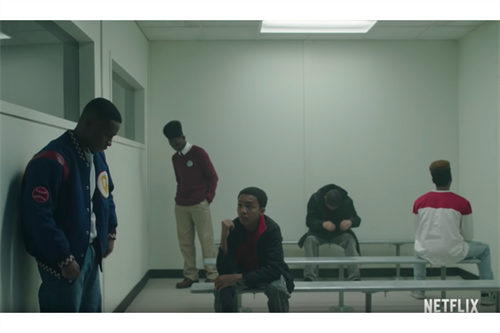 With the release of the Netflix series, "When They See Us" -- which recounts the wrongful conviction of five black and Latino teenagers for the rape and assault of a female jogger -- the high-profile case has, once again, entered the spotlight.
Linda Fairstein, alongside Elizabeth Lederer, who were the main prosecutors, have recently been under fire for their respective roles in the outcome of the criminal trial, which was overturned back in 2002, some 12 years after the men were found guilty.
In fact, fallout from the show led to an online petition whereby Fairstein, earlier this month, resigned from Vassar College's board of trustees. Lederer faced similar heat, after an on-campus group, the Black Law Students Association, circulated a petition, calling for her resignation from her teaching position at Columbia Law School. She resigned days after.
Fairstein, who at the time, headed Manhattan's sex crimes unit, maintains that Netflix's portrayal is "full of distortions and falsehoods."
Debra Cohen, a Vassar alumnus and co-chair of Newman Ferrara's Civil Rights Practice Group, praised Vassar's students for taking action, but felt that an opportunity to move the dialogue forward was missed. "Wouldn't it take us to another level of understanding, what happened to these young men, to have Linda Fairstein, and Lederer in the same room with Korey Wise and the others, and the prosecutors who came behind them and who overturned their convictions?," Cohen noted in an interview with NPR.
In that same interview, Randy McLaughlin, Professor at Pace Law School, and co-chair of Newman Ferrara's Civil Rights Practice Group alongside Cohen, noted that Lederer's resignation creates an unsettling precedent at law schools, as students and administrators are "shielding themselves from uncomfortable conversations."
McLaughlin, cited to Harvard's decision not to reappoint, Ronald Sullivan, the first black dean at the university, because students were displeased that Sullivan had represented Harvey Weinstein, a former Hollywood film producer accused of rape, sexual assault, and sexual abuse.
"The universities are responding by encouraging these students to shut down the avenues to learn about the 'other'," said McLaughlin. Adding that, "[U]niversities need to encourage speech and debate, and not encourage ostracizing those who we disagree with."
To listen to the full interview, follow the link: https://www.wamc.org/post/attorneys-say-central-park-five-case-shows-how-colleges-handle-controversy