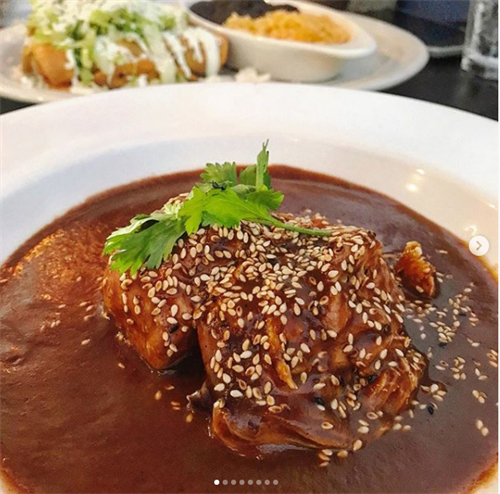 My apologies for dumping these images on your screens ... but, some friends insisted that I go to a Southern Mexican Restaurant in North Miami Beach called "CHEEN-HUAYE," (which I'm told means "Only Here" in Mayan), and misery sure loves company.

According to the establishment's website, Chef Marco Velasquez "creates dishes that can be appreciated by all. Flavors can be subtle and mild, to bold and flavorful. It just depends on our mood."

Well, the chef must not have been in the best of spirits on the day we visited, cause his "MOLE POBLANO — breast of chicken topped with spicy mole sauce, touch of bitter sweet chocolate, and 14 different peppers and spices; topped with sesame seeds, served with Mexican rice and vegetarian fried beans or house salad" ($16) — was terribly soupy ... heavy ... and exceedingly sweet.

If you've never had a mole before, it's an unusual-tasting preparation, which (when done right) offers a nutty, chocolate-y, savory, and slightly sweet, array of flavors. Not here. It lacked the desired subtlety.

Could it be that the mixture was intended to mask the dryness of the accompanying chicken? (Then, it didn't do the trick.)

And while the puerile among us thought it looked like a "pile of poop," let's just say this wasn't among the best moles we've ever had.

Ultimately, this dish ended up at the lower end of our grading spectrum, with a (not so honorific) "C-" (points shy of an "F").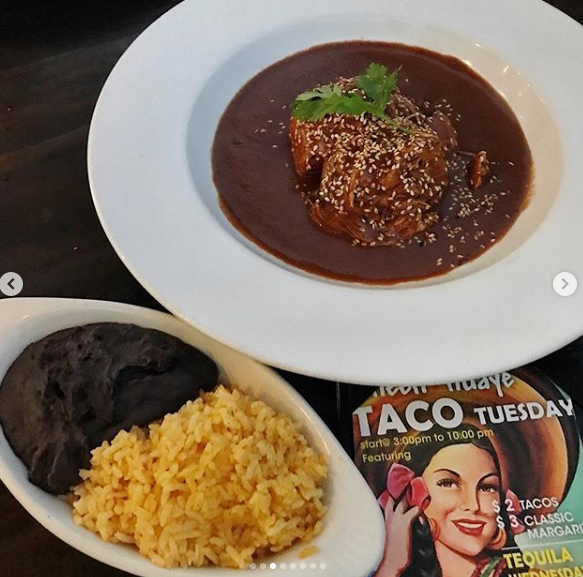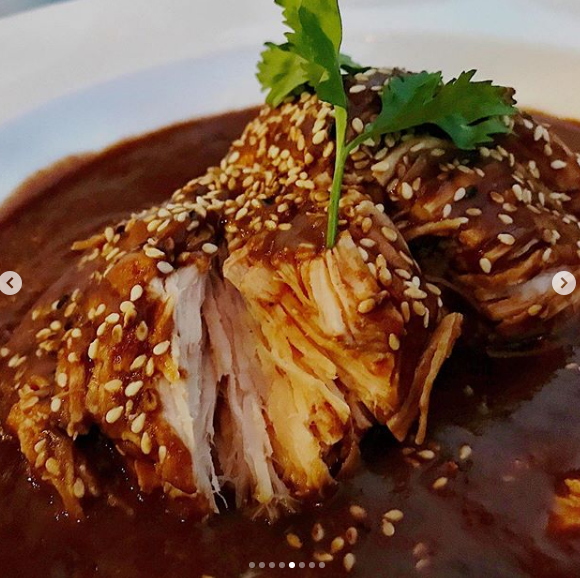 \