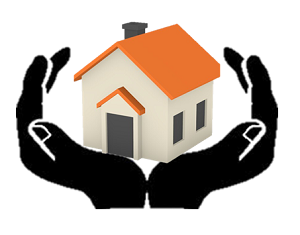 On Tuesday, leaders in Albany announced that both parties had reached a landmark agreement to strengthen New York's rent laws and tenant protections; just days before existing protections were set to expire.
"These reforms give New Yorkers the strongest tenant protections in history," Andrea Stewart-Cousins, the Senate majority leader, and Carl E. Heastie, the Assembly speaker, said in a joint statement. "For too long, power has been tilted in favor of landlords and these measures finally restore equity and extend protections to tenants across the state."
While some of the measures are not as austere as tenant advocates hoped for, many believe that this legislation is a step in the right direction.
The reforms will put a stop to "vacancy decontrol," which allowed landlords to permanently remove apartments from rent stabilization once a tenant moved out and the rent reached $2,733 a month. It will also eliminate vacancy "bonuses," which permitted landlords to jack up the rent by an extra 18 percent for a one-year lease, or 20 percent for a two-year lease, after tenants moved out.
The legislation would also make "preferential rents" a permanent fixture, meaning that landlords can no longer retract reduced-rental arrangements when a regulated lease is renewed. Instead, under the new rules, preferential rents will be guaranteed and increases thereon can only be set by the city's Rent Guidelines Board.
And as far as capital improvements go, the bill would cap increases at two (2) percent, down from six (6) percent. Furthermore, the legislation would make "unlawful eviction" a Class A misdemeanor, but not a finger-printable offense.
Unfortunately, "good cause" eviction protections did not make it into the proposed bill. (Apparently, that was way too heavy a lift).
If Governor Andrew Cuomo signs the rent-reform package, it will affect nearly one million apartments, or the two million people who live in regulated apartments across New York City. Further, if other cities adopt these regulations, millions more could be impacted.
According to a statement issued by Cuomo on Tuesday, he will sign any bill that the two houses of the Legislature pass. "I will sign whatever the Senate can pass. I'll sign whatever the Assembly can pass. The best bill they can pass I will sign. The question is, What can the Senate actually pass?"