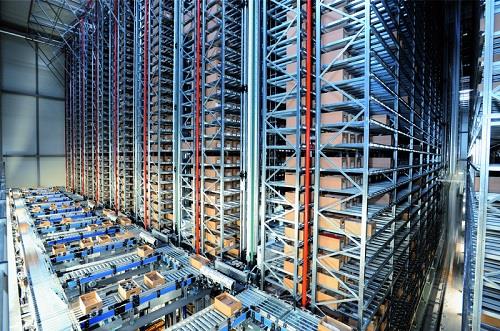 This week, private equity firm, Blackstone Group, acquired hundreds of warehouse assets from the Singapore company GLP Pte - - making it the second largest private real estate transaction in history; only second to Blackstone's $39 billion purchase of the Equity Office portfolio.
So why did Blackstone pay $18.7 billion for a bunch of empty boxes? Two words: online shopping.
Even though e-commerce only makes up 14.3% of total retail sales in the US, Euromonitor International projects that by 2021 e-commerce will quash brick-and-mortar and become the largest retail channel in the world. Thus, a bet on warehousing, is a bet on online shopping.
Companies like Amazon and Walmart are in dire need of more warehouse space and have been purchasing spaces near urban centers in order to increase their digital operations and cut delivery times.
The Blackstone acquisition spans out over 179 million square feet and involves some 1,300 warehouse properties, with Amazon being its largest tenant, according to Bloomberg. To put it in perspective, Blackstone's purchase is nearly doubling its existing US footprint.
"Logistics is our highest conviction global investment theme today," Ken Caplan, the global co-head of Blackstone Real Estate said in the statement, "and we look forward to building on our existing portfolio to meet the growing e-commerce demand."
But this isn't Blackstone's first time around the "logistics block." Back in 2018, the company acquired Canyon Industrial Portfolio's last-mile assets for $1.8 billion, and bought a portfolio of warehouses from Harvard University's endowment for $950 million.