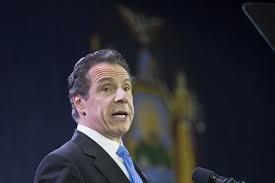 For many decades, victims of sexual abuse or assault were barred from seeking justice, but that all changed when the landmark Child Victims Act (CVA) was signed into law on February 14, 2019, by New York State Governor Cuomo.
While the bill is not slated to take effect until August 14, 2019, many law firms have already started working on cases to be filed on behalf of the victims of child sexual abuse.
To date, our legal team at Newman Ferrara has successfully recovered tens of millions of dollars for victims of sexual abuse, harassment and discrimination. Our lawyers have a nuanced understanding of these types of cases, and have successfully pursued large institutions, such as schools and youth-serving organizations, for recompense on behalf of our clients.
What does the bill do?
The legislation expands the statute of limitations for prosecuting child sexual abuse crimes and commencing civil lawsuits against perpetrators - - public, private, and religious institutions, alike. Prior to its enactment, an individual who claimed to have been sexually abused as a child was required to file suit for money damages before turning 21 years-of-age.
While the statute of limitations varies state-by-state, according to Child USA, a think-tank advocating on behalf of child abuse victims, New York's limits used to rank as one of the most restrictive in the nation, only behind the "Bible Belt" states of Mississippi and Alabama.
However, under the new law, victims are no longer as readily time-barred from filing a civil lawsuit against an offender, or against a public, religious, or academic institution, as the legislation extends the statute of limitations until the age of 55; a major departure from prior law.
More specifically, the Act now gives survivors of sexual abuse one year to file a lawsuit for money damages, regardless of how long ago that misconduct is alleged to have occurred. This "look-back period" commences on August 14, 2019.
Any individual who does not file by August 2020, has until their 55th birthday to have their "day in court." New York is among four other states to include that additional "window."
As studies have shown, many victims of childhood sexual abuse typically disclose what occurred later in life or, sometimes, never at all. In a paper published by the American Counseling Association, authors Melissa and Joshua Hall note that suppression of the memory is common among child abuse victims due to the traumatic nature of the experience.
Child USA reports that about 33-50% of victims disclose the particulars when they are adults, with the average person being about 52 years-old. As for those who disclose their assault during their adolescence, Child USA estimates that only about 25-33% do so, while the same percentage never do.
Therefore, it is critically important for victims to seek out attorneys who are not only empathic to the sensitivity of these kinds of issues, but who have the experience in this particular area of the law, as these types of cases often tend to be more complicated to prosecute.
Newman Ferrara LLP stands at the ready to be of service.
***
Newman Ferrara LLP is committed to empowering sexual-abuse survivors and securing justice on their behalves.
Should you like to speak to an attorney about the Child Victims Act, and the relief that may be available to you, please do not hesitate to contact our Managing Partner, Jonathan H. Newman, Esq., at (212) 619-5400.