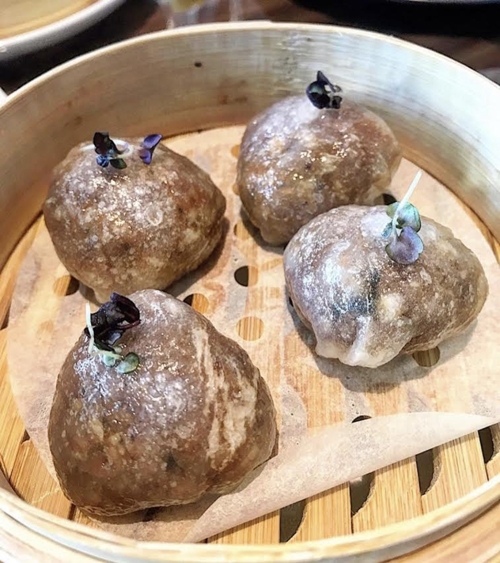 Many of you know I dislike "trendy" places. Not only do they tend to appeal to "sheep," but they're often "overhyped" and devoid of substance.

That wasn't the case at "Novikov" (300 S. Biscayne Blvd) in Miami. While "beautiful people" abound — (or at least you'll find plenty of people who think they're beautiful) — we found the food, on the hand, much more impressive.

During our $23 three-course brunch, we enjoyed the "Shrimp & Cilantro" (reviewed yesterday), the "Chicken & Morel" (reviewed Friday), together with the soups (Thursday and Wednesday), and were really looking forward to trying the "Wagyu & Kimchi," the next item to arrive at our table.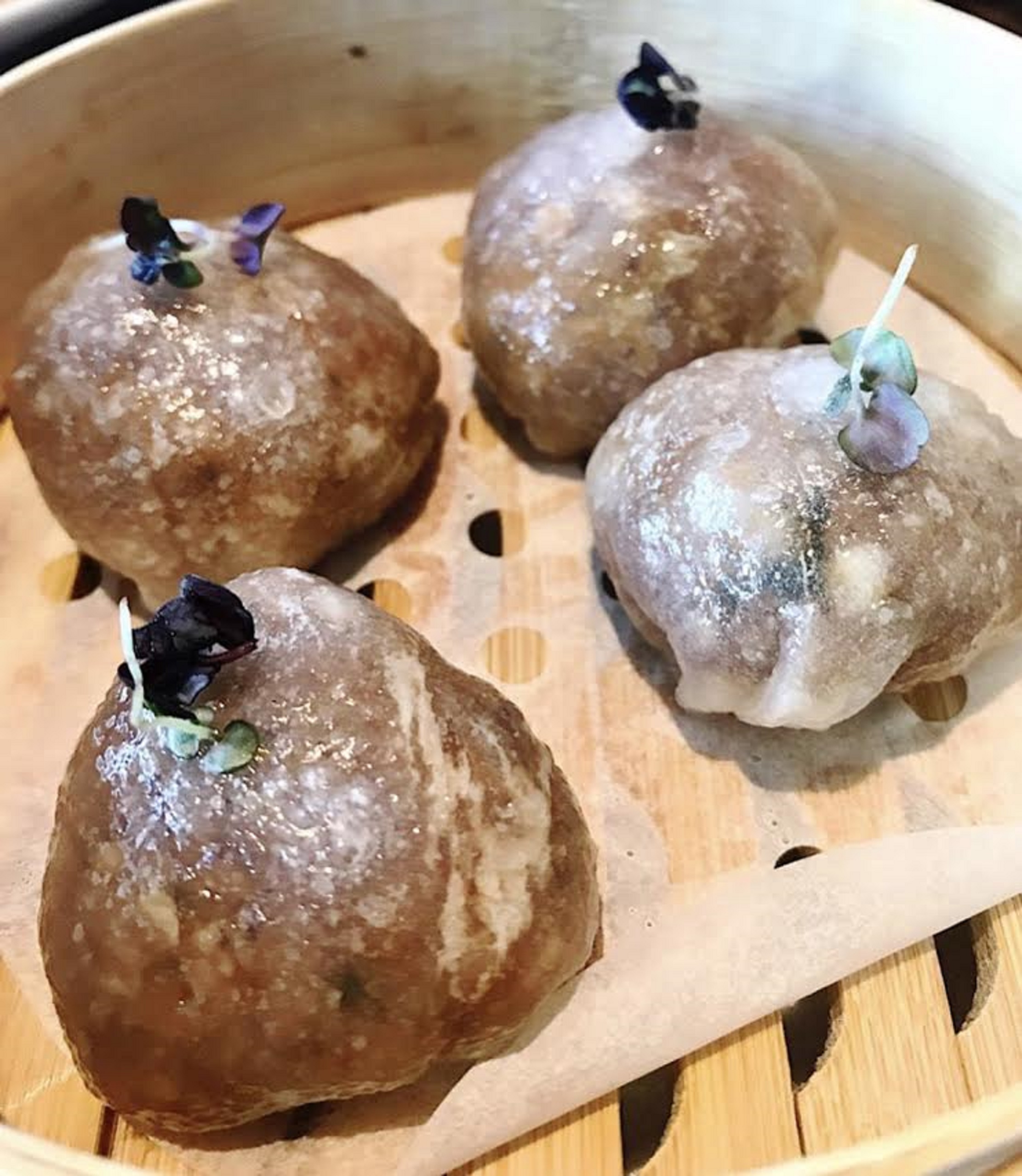 Kimchi, a traditional Korean dish, is typically made with chili peppers, salt, ginger, garlic, vegetables, and some fish, which is then pickled and fermented. The combination is often described as "spicy, sour and umami."

And when you go to a Korean restaurant, you'll usually find your "Kimchi Mandu" (or dumplings) packed with ground beef and/or pork, some tofu, bean sprouts, onion and scallions. But this particular offering involved a "Wagyu," a pricy meat which is known for its intense marbling and "melt-in-your-mouth" texture.

While it packed a nice, savory punch, some found the Wagyu a bit dry, and not as flavorful as they had hoped, but still gave this dish a pretty admirable "B+."

🐑 Baa!!! 🐑
# # #
Follow Lucas on Instagram: @lucasaferrara