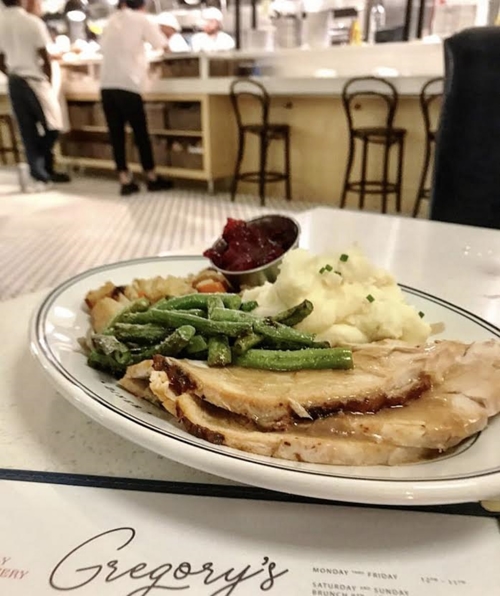 Whatever you do, please don't order the "Turkey Dinner" — with mashed potatoes, gravy, green beans, stuffing, cranberry sauce ($24) — at MiMo's newest eatery, "Gregory's Diner" (7301 Biscayne Boulevard, Miami).

We had high expectations for this joint. After all, it was just opened by the same people that run the "Mandolin Aegean Bistro," an establishment we happen to enjoy. (You'll find that great restaurant over @ 4312 NE 2nd Ave, Miami.)

This place, however, was a disappointment. Not only did we find our appetizers and entrees "underwhelming," (see our prior posts), but we were confused by the advertised "all-day eatery" claim.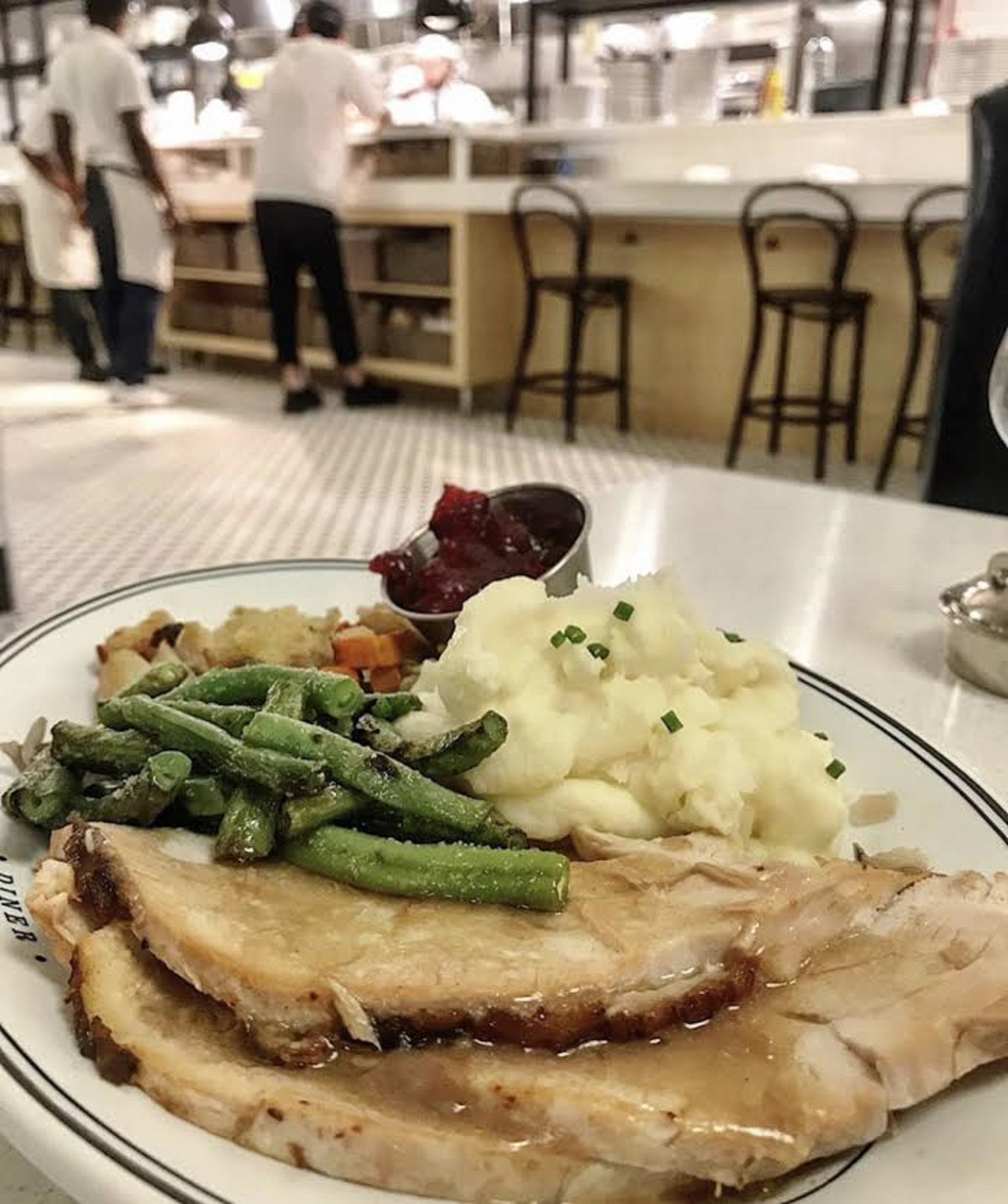 Don't be fooled. This diner has set hours (as we learned the hard way). And even though the website listed the "turkey dinner" as available "after 4 PM," the kitchen CLOSES from 4 to 5 PM, on weekends. (So we ended up having to wait an hour.)

Not that it was worth the wait, mind you. But I digress.

Now according to some published reports, turkey shares similar compounds with apples, chocolate, ham, honey, molasses, parsley, pecans, pumpkins, and even roasted vegetables and tomatoes. And a well prepared meal effectively integrates or melds those flavors.

But, alas, what we were served was nothing but a salty, sapless, "TV dinner." One friend was so disappointed with this dish that she quipped, "Stouffer's tastes better." (And that remark spoke volumes, because everyone at the table knew how much she despises processed foods!)

The unpleasantly crunchy, bready stuffing, the lackluster, boring beans, and the powdery mashed potatoes, detracted even further, yielding an "F" for this foul fowl.

(While we liked the accompanying cranberry sauce, that wasn't enough to redeem this dish from its failing score.)
# # #
Follow Lucas on Instagram: @lucasaferrara