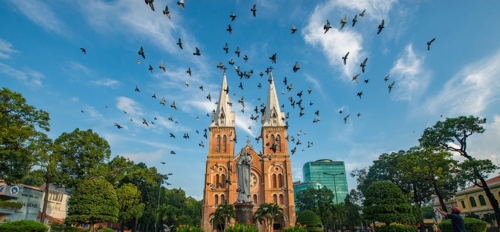 Some see it as an omen, others see it as an expensive repair. Any way you look at it, no one wants a bird shattering their window. Nor do we want thousands of them doing so, to windows throughout the New York City area.
That's why local lawmakers are now requiring "bird friendly" glass according to Crain's New York. The legislation will require 90% of the exterior of the first 75 feet of new buildings or renovations "be constructed with materials that are visible to birds, such as glass with a glazing or pattern."  
The Big Apple will become the largest city in the country to implement this requirement.  Other municipalities, like San Francisco and Oakland, also require similar precautions. "[T]ens of thousands of birds [fly] into the city's buildings every year," according to Crain's. 
Hawks, hummingbirds, pigeons and other fowl are colliding with the City's structures.  And it has become a significant concern.  "Birds don't perceive glass as a solid barrier … so when a bird gets close enough to a piece of glass, only to realize that its solid, it's too late they are already flying into it," Kaitlyn Parkins, a Conservation Biologist told NY1.  
The bill is likely to pass because of wide Council support. However, the Real Estate Board of New York expressed concerns, and questioned the "availability of materials that would meet the requirements of the legislation."  But Crain's reports those issues were "addressed." 
"Long term this stands to have a significant impact on the birds that live in and are passing through our city," said Chris Allieri, a board member of the Wild Bird Fund. "I think it will significantly reduce the number of window collisions for birds in newly constructed buildings." 
# # # 
To read the full Crain's report, click here: https://www.crainsnewyork.com/politics/city-set-require-bird-friendly-glass-new-construction