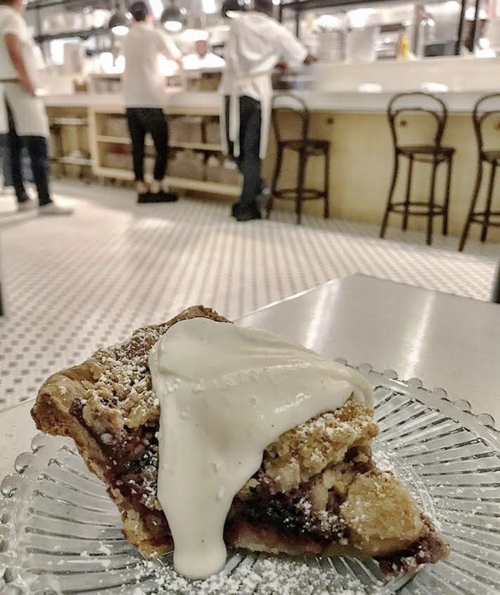 Our favorite course at "Gregory's Diner," which you'll find at 7301 Biscayne Blvd, in Miami, happened to be our final one.

Supposedly made in-house, our waiter highly recommended the "Seasonal Pie," which he described as a "Blueberry Crumb." ($12).

Said to have been eaten by early American settlers, blueberry pie happens to be Maine's official state dessert. And even though it's loaded with carbs, sugars, and fat, some cite to all the minerals and vitamins — including vitamins A, C, E and K — that you'll find within.

When done right, the crust is often buttery (yet flaky), the filling will offer an enticing hue, while the crumb topping will provide a pleasing (streusel-like) sweetness and a slight (delicate) crunch.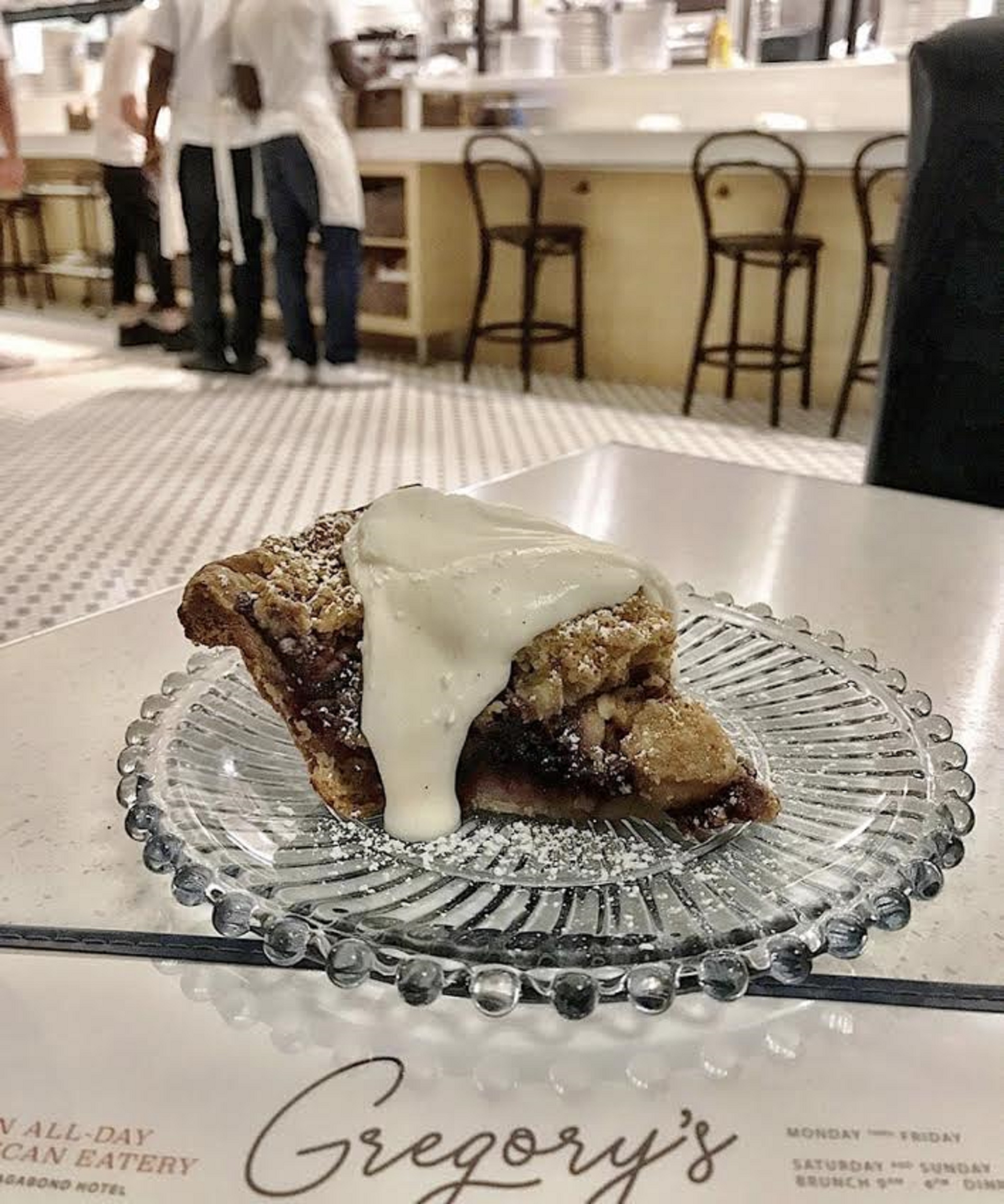 Even though we found this dessert flavorful, we thought it could have used some more fruit (and wished it had been just a tinge "juicier").

And, as you see from the photos, the accompanying whipped cream had a weird consistency and taste. (It seemed like it had been scooped out of a tub of Cool Whip that had been sitting out of the fridge for a few weeks.)

And although additional points were lost because some had issue with the $12 ask, this dessert ultimately scored a not-too-shabby "B-" — our highest score of the evening! (Can I hear an "Amen?")

So, skip the food. And head to Gregory's Diner for some late-night desserts ... if you can get to this "all-day eatery" before 11 pm, that is.
# # #
Follow Lucas on Instagram: @lucasaferrara