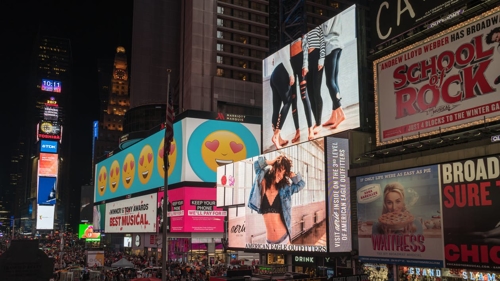 Crain's New York recently reported that developers are rolling the dice with the demolition of the Doubletree in Times Square and are planning to replace it with a new hotel and an "experimental retail hub," known as "TSX Broadway." 
The construction site is situated on one of the most trafficked corners in New York City, with the new structure estimated to be some 600-feet tall and projected to offer approximately 75,000 square feet of new retail space. Unlike anything else in the Square, the retail promenade will be outdoors. 
Along with the creation of the TSX Broadway tower, the developer, L&L Holdings, plans on refurbishing the Palace Theater, which opened over a century ago -- back in 1913. That renovation, which is anticipated to run some $50 million, will raise the theater above the outdoor shopping space. 
"When you walk around Times Square, the buildings were not designed to be open to the square, they weren't designed to be engaging spaces," said David Orowitz, the managing director at L&L Holdings. "By lifting this theater 30 feet, we can reimagine the entire building." 
Thanks, in large part, to the surrounding attractions -- such as theaters, museums, restaurants, and hotels -- customers are frequenting the many retail shops in the area.  In 2018, some 67 million visitors reportedly traipsed through Times Square.  And L&L is hoping that their new hotel and retail shops will spur even greater traffic to the neighborhood. 
As of this post, the Doubletree's demolition is expected to last 7 months, with the entire redevelopment project slated for a 2022 completion. 
# # # 
To read Crain's New York's full piece on the demolition, click here.