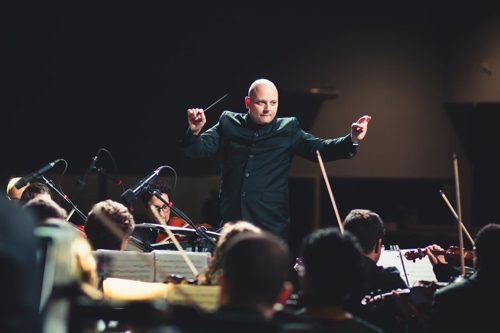 The historic Lincoln Center -- on Manhattan's Upper West Side -- is slated for a $550 million renovation, as enhancements to David Geffen Hall, the facility's most prestigious theater, have recently been announced. 
This particular performing arts center is home to the New York Philharmonic, the Metropolitan Opera, and the New York City ballet.  The original plan, proposed back in 2017, was to knock down the whole venue, forcing those groups to find a new home during the extended two-year construction period. But those plans were scratched. 
Now, the orchestra will be off-site for about a year, spread out over two intervals —from May to October 2022, and May 2023 to February 2024—"and has plans to play in other prominent New York venues during those breaks from Geffen Hall," advises the Wall Street Journal (WSJ). "The new hall is set to be unveiled March 2024." 
The goal is to address the acoustical problems within the theater, a problem that the WSJ reports has plagued the structure since its opening in 1962. The owners want their theater to "take a place among the world's great spaces for symphonic music."  
While seating will be reduced from 2,738 to 2,220, the architects believe that the reduction will enhance the acoustics. The stage will also be pushed forward 25 feet and the orchestra will be "positioned such that concertgoers will be wrapped around the musicians" – in a "vineyard style" which has become a more modern way to design orchestra stages, and is most notably seen at the Walt Disney Concert Hall in Los Angeles.  
Lincoln Center intends to raise some $360 million to help fund the project, and with a whopping $190 million donation from Mr. Geffen himself, the organization does not foresee any problems reaching its goal.  
# # # 
To read the full report in the Wall Street Journal, click here: https://www.wsj.com/articles/lincoln-centers-david-geffen-hall-set-for-550-million-makeover-11575302735