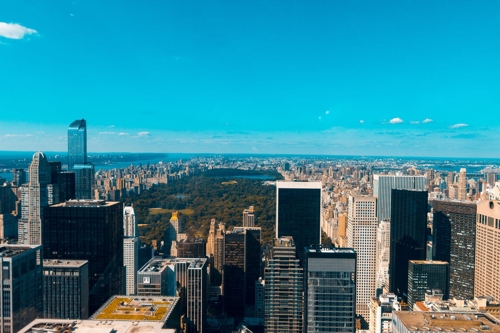 The New York City Housing Authority (NYCHA) is being sued by a group of tenants claiming the agency overcharged rent for at least a decade.
"The lawsuit says NYCHA failed to adjust rents when households experienced a loss of income, raised rents for some tenants due to incorrect income calculations and wrongly moved to evict residents for nonpayment of rent," reports the Wall Street Journal.
According to the Housing Act of 1937, tenants of public housing may not be charged more than 30% of their income – but it frequently occurs and is addressed on a case-by-case basis. Edward Josephson, the director of litigation and housing for the nonprofit, Legal Services NYC, has seen quite a few of these kinds of complaints over the years,
"We're trying to change a system that is basically callous and uncaring to the people they're supposed to protect, and we're trying to reduce the number of eviction cases and the number of homeless people in the city," Mr. Josephson told the Journal. (He is now handling a case where he's fighting on behalf of nine tenants.)
NYCHA is also under fire for "failing to properly maintain buildings." Thousands of tenants are currently without heat because of the agency's shortcomings and was also sued, last year, by the federal government for exposing children to lead.
In 2018, NYCHA initiated nonpayment litigation against some 34,000 households, with the rent due erroneously calculated in many of those instances.
"For too long, NYCHA has been a dysfunctional entity," noted Jonathan H. Newman, managing partner at Newman Ferrara LLP. "It has come time to abolish or revamp a system that doesn't work. If need be, federal monitors should be ordered to whip the City back into shape. The rights of those residing in affordable housing can no longer be disregarded or ignored."
# # #
To read the full report in the Wall Street Journal, click here: https://www.wsj.com/articles/tenants-accuse-nycha-of-overcharging-rent-11576193344