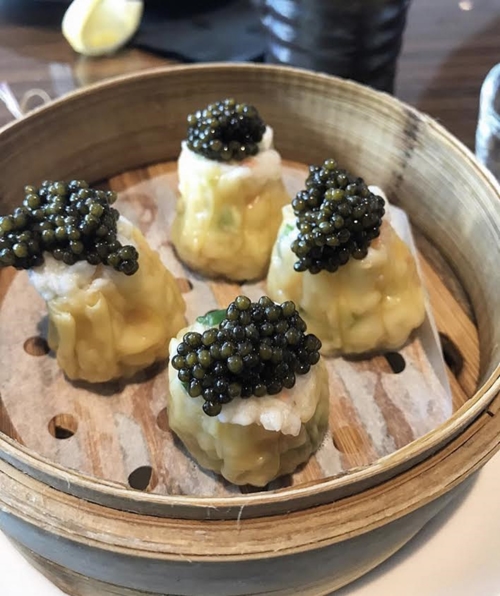 We urge you to try "Novikov" — 300 S. Biscayne Blvd (in Miami) — which offers a very reasonably-priced, three-course Sunday brunch (which includes your choice of soup, dim sum, and main course item) for $23.

But the merriment need not stop there, as the restaurant also offers $23 bottles of Whispering Angel and $40 Louis Roederer Brut Champagne. (Need I mention how much fun we were having?)

If you missed our earlier reviews posted over the last week or so, we sampled almost every offering on that special menu. And, overall, we were impressed and pleased with the meals' pricing, options, quality, and portion sizes.

As we were finishing up our mains, Steven, our server, suggested that we get something off a mobile cart that was hovering by. And ultimately, we went with one of the "dim sum specials," which he described as "King Crab and Shrimp Siu Mai garnished with caviar" ($28).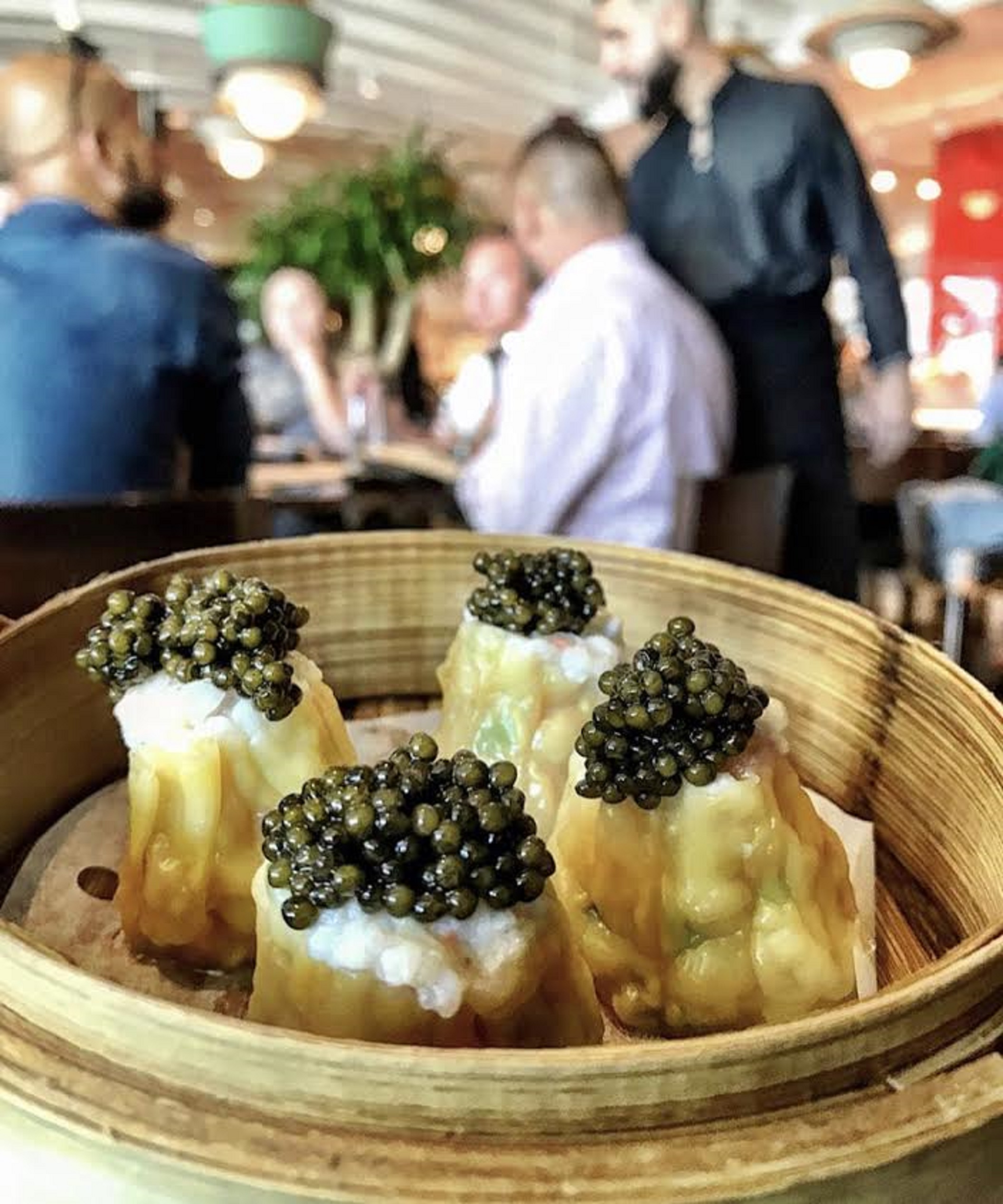 Now, while the pricing was a bit hefty, we enjoyed the table-side presentation (see accompanying video). And when it came time to devour them, these four little bites were packed with flavor. The crustacean combo offered a delicate sweetness, while the caviar added a "nutty" brininess. (It was sublime, particularly when paired with a few of those $40 bottles of champagne.)

While some had reservations about the $28 cost, this dish still scored a very strong "B+." (Since king crab, shrimp and caviar aren't cheap components, I forgave the pricing and thought it was another "A-." So, if you've got the cash to burn, give Novikov and its "special dim sum" a try.)
# # #
Follow Lucas on Instagram: @lucasaferrara