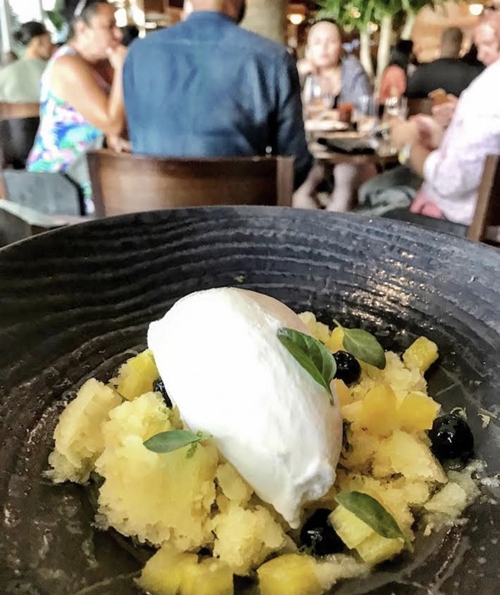 We were having such a great time at Novikov — 300 S. Biscayne Blvd in Miami — that we decided to stay for some desserts. (Sweets aren't part of the $23 three-course Sunday brunch deal. So, be forewarned.)

First on our list was Pineapple Kakigori — sake pineapple, black tapioca pearls, coconut ice cream, Malibu rum ($14).

Now, "kakigori" is a shaved ice typically flavored with a fruit syrup and a sweetener. Intended to be "fluffy and soft," like "fresh fallen snow," this dessert is supposed to melt in your mouth. (Unfortunately, that wasn't the exact sensation we experienced. But I digress.)

With roots dating back to the 11th Century, this treat was initially reserved for Japanese aristocracy, largely due to its labor intensiveness and high cost. But over the centuries, as ice became more readily available to the masses, this offering increased in availability and popularity. (They would riot, if this dish were served to them. But, again, I digress.)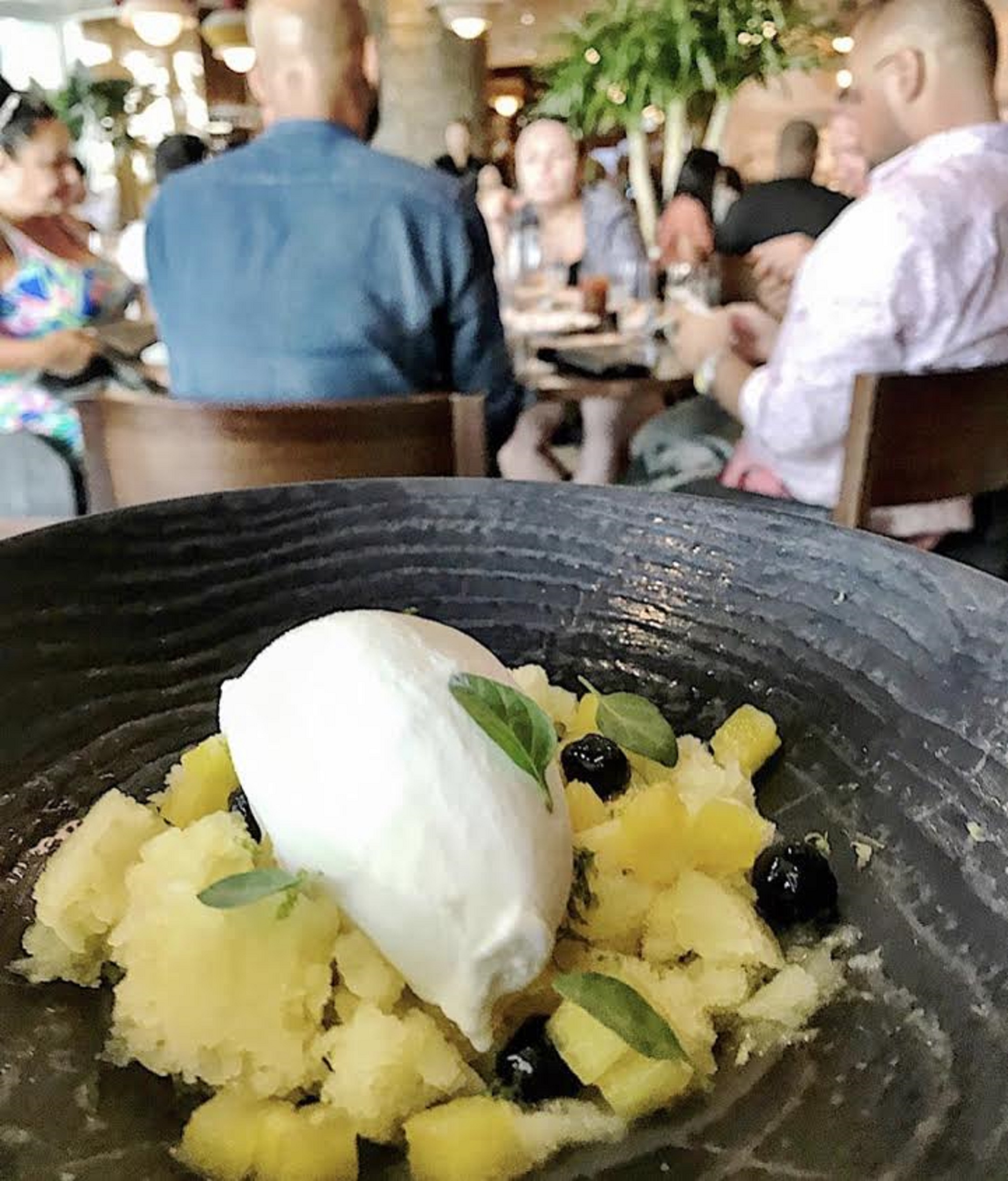 Tapioca pearls, or "boba," on the other hand, are "cassava starch balls" which are mixed with a black food coloring and also flavored with a sugar syrup. While usually used in "bubble teas," these "pearls" added unneeded carbs and an unpleasant "gumminess" or "chewiness" to the mix. (We immediately disliked them. They didn't work here.)

And, because the taste of the coconut ice cream was way too muted (nor could we discern any rum), we found this dish too "muddled," and rated it an icy (near failing) "C-."

Far from "fluffy," and a bit too tart, I thought this dessert was an "F," and suggest you pass on it. I would, however, apply the $14 saved here to one of the restaurant's outstanding "dim sum specials" — like the "king crab, shrimp and caviar" sui mai (reviewed yesterday). Now that was decadently delicious.
# # #
Follow Lucas on Instagram: @lucasaferrara