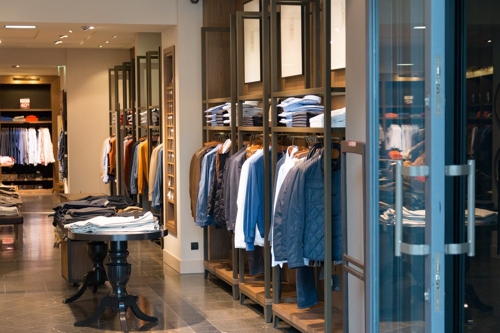 Following the closing of Lord & Taylor's flagship on Fifth Avenue, the store is now opened in a temporary location in SoHo for the holiday season.  
The Lord & Taylor chain, previously owned by Hudson's Bay, was acquired by Le Tote for $100 million earlier this year.  While the 676,000-square-foot property on Fifth Avenue was too costly and cumbersome to maintain, especially in today's dreary retail landscape, this pop-up only has 2,400-square-feet of space and is expected to remain open for just two weeks.  
This temp Manhattan pursuit is opening amidst a pop-up-phenomenon.   And as we previously reported, pop-ups are currently retailers' favorite way of experimenting with different locations.  Given the challenging climate for fixed retail sites, many are uncomfortable with entering into leases for years at a time and are experimenting with short-term occupancy arrangements 
While it is unknown if Le Tote has any intentions to expand on this concept, the short duration at the SoHo location will likely attract customers and re-connect the brand with its shoppers, albeit temporarily.  And if you're interested, they are currently on Wooster Street, "surrounded by upscale names like Mansur Gavriel and Diane von Furstenberg," according to Crain's New York.  
# # # 
To read the full press release in Crain's, please click here: https://www.crainsnewyork.com/retail-apparel/lord-taylor-returning-city-mini-store 
If you need assistance with a real-estate transaction, of any kind, please free to reach out to one of our attorneys at 212-619-1700.  
### 
For the latest updates, follow Newman Ferrara on Twitter, Facebook, and LinkedIn.