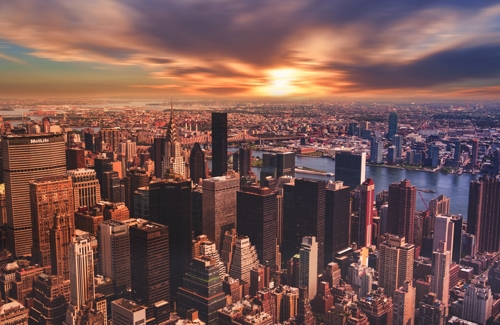 Just like television commercials and magazine ads for products and services, residential real-estate marketing requires creative thinking. And as landlords and their brokers struggle to lease or sell property in the New York City area, Real Estate Weekly (REW) reports that they are beginning to turn to a new type of marketing form – illustrations.
When scrolling through real-estate listings, homes are traditionally marketed with bundles of photographs. Snapshots of bedrooms, bathrooms, kitchens and common spaces would all be included within the listing. But were those photos really catching the attention of homebuyers?
REW shares the story of Professor Peili Wang, a veteran illustrator, who advises that he's beginning to see a steady influx of business from real-estate sellers. Though he hasn't seen a "sudden spike that might indicate a fad," he indicated that watercolors are the new preference, as opposed to drawings or computer renderings.
"I think people are appreciative of thoughtful approaches to marketing," said broker Doug Bowen. "I still do traditional mailers, but how do you make the mailer different from the next mailer and not get thrown into the pile that gets thrown into the garbage?"
Illustrations spark interest because they're different from the norm. Many real-estate agencies, particularly the ones hawking luxury units, are shifting to illustrations and promoting them on social media. The owners of 130 William in the financial district, for example, celebrated their 10,000th Instgram follower by posting the process of drawing the building.
"The illustration posts are a lot more work than a typical social media update. The 130 William video was done after scouting many spots before finding the best perspective with which to capture the building," reads REW.
Though the marketing plan is clever and different, time will tell if illustrations will enable owners to overcome a slumping residential-sales market.
# # #
To read the full report, click here: https://rew-online.com/2019/11/you-should-be-in-pictures-developers-turning-to-illustrators-to-showcase-properties/
To view some of Professor Wang's work, click here: https://www.youtube.com/channel/UCwZkU8GGh4PuLQvJ2XEfBiQ
# # #
Should you require assistance with a real-estate transaction, of any kind, please do not hesitate to contact one of our attorneys at 212-619-5400.