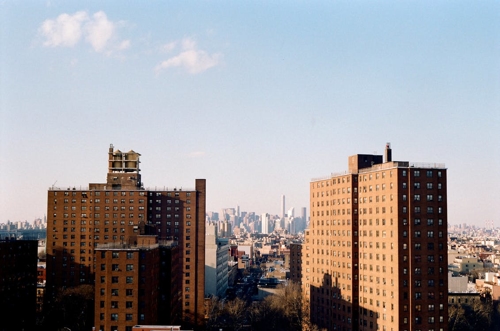 As a direct result of the state's new rent laws (passed in June of this year), the number of new eviction proceedings are reportedly on a downward spiral throughout the New York City area.  
"New eviction cases against city tenants for nonpayment of rent are down by more than 35,000 since the law was signed on June 14, compared with the same period in 2018, a drop of 46%," reads a Wall Street Journal report. 
Landlords are more reluctant to evict tenants who are late in paying rent because they can't readily deregulate the units as they previously did.  Lawyers are telling the WSJ that landlords are being more patient with their tenants and giving them a bit more latitude. 
One lawyer was of the view that the law's changes "were so extreme that some landlords were 'too scared and too skeptical' to bring even routine cases," the Journal reads.  Some owners also worry that the new legislation gives tenants greater latitude to assert "counterclaims" -- to seek affirmative relief against them -- thus discouraging owners from filing cases in the first instance. 
"No matter how you slice it, the new laws have clearly disincentivized the filings," noted Lucas A Ferrara, a partner at Newman Ferrara LLP, and adjunct professor at New York Law School.  "By limiting a landlord's ability to recover legal fees within the context of a housing court dispute, it's no longer economically expedient nor feasible to pursue litigation at the drop of a hat." 
Ferrara continued, "I would imagine that owners are now more prone to save lawsuits for serious or substantial defaults; more as a last resort. That, in the scheme of things, shouldn't strike most as terrible. After all, a less litigious relationship is probably best for all concerned." 
# # # 
To read the Wall Street Journal's full story on evictions in New York City, click on this link: https://www.wsj.com/articles/new-york-evictions-are-plunging-under-new-rent-control-law-11574793114 (SUBSCRIPTION MAY BE REQUIRED) 
# # # 
To read our overview of the tenant protections that were enacted in June of 2019, please clickhere: Part 1, Part 2, Part 3