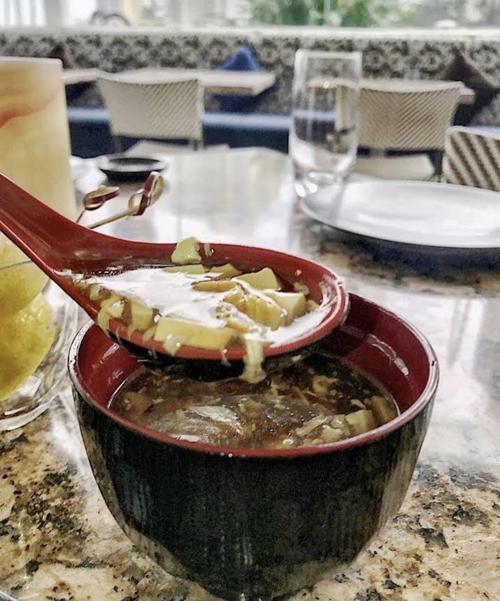 If you're into "beautiful people" and a "hip," "happening" scene, check out "Novikov" at 300 S. Biscayne Blvd in Miami.

With outposts in London and Moscow — where celebrities like Rihanna, Leonardo DiCaprio and Prince Harry are purportedly fans of his Asian-fusion (Chinese-Japanese cuisine — chef-owner Arkady Novikov has graced South Florida was his latest U.S. eatery.

The company's website notes, "The Asian menu is designed to impress with lavish touches, encompassing robata grill and wok dishes, along with an extensive dim sum and sushi selection." And impressed we were, particularly with the $23 three-course Sunday brunch, which offers a choice of soups, "dim sums," and entrees.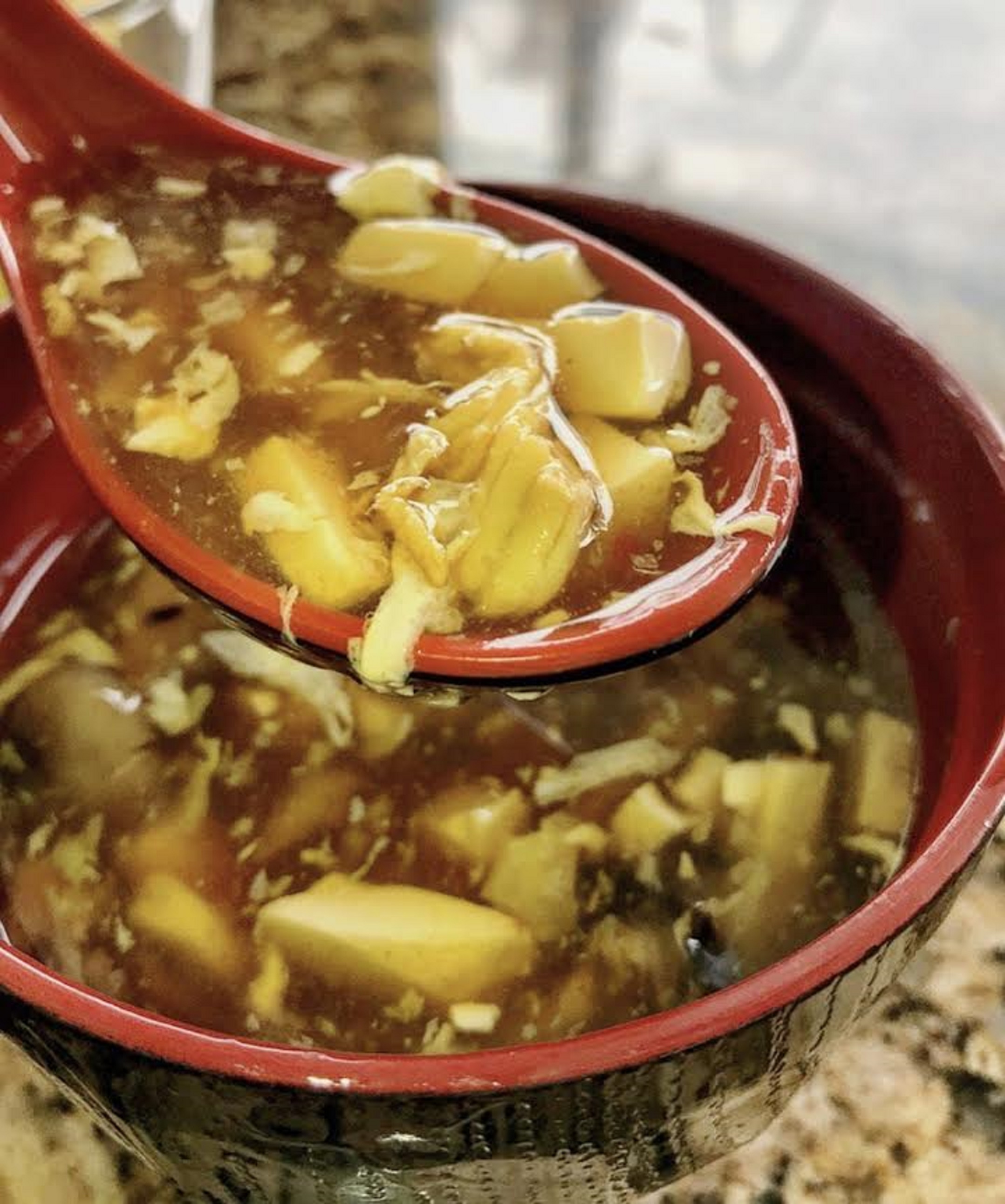 We started with the "Hot & Sour King Crab."

Considered by some to be the "perfect" combination of savory and spicy, this soup is thought to be easy to make, and usually consists of a meat or veggie broth, cornstarch, mushrooms, bamboo shoots, rice vinegar, soy sauce, ginger, chili, garlic sauce, whisked eggs, tofu and some seasonings.

While we enjoyed the deliciousness of the mix, because the taste of the king crab was overwhelmed by all the other ingredients of the soup, we deducted some points, but it still scored a very strong "B."

[If weather permits, request a table on the outdoor patio and enjoy the beautiful Biscayne Bay views.]
# # #
Follow Lucas on Instagram: @lucasaferrara