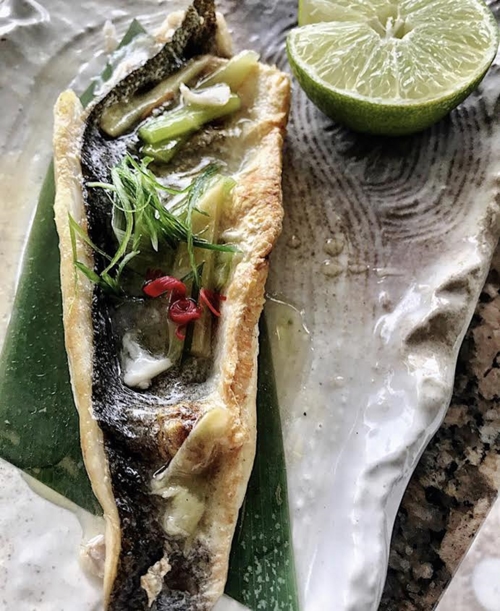 If you're into delicate, lean, fish-meat with a slightly sweet flavor, you're probably a fan of "European Sea Bass," a/k/a "loup de mer," or, "Branzino," as most restaurants commonly refer to it.

(Native to the Mediterranean Sea, much of the U.S. supply is "aquacultured" — farm raised — in places like Connecticut or Nova Scotia, Canada, for example.)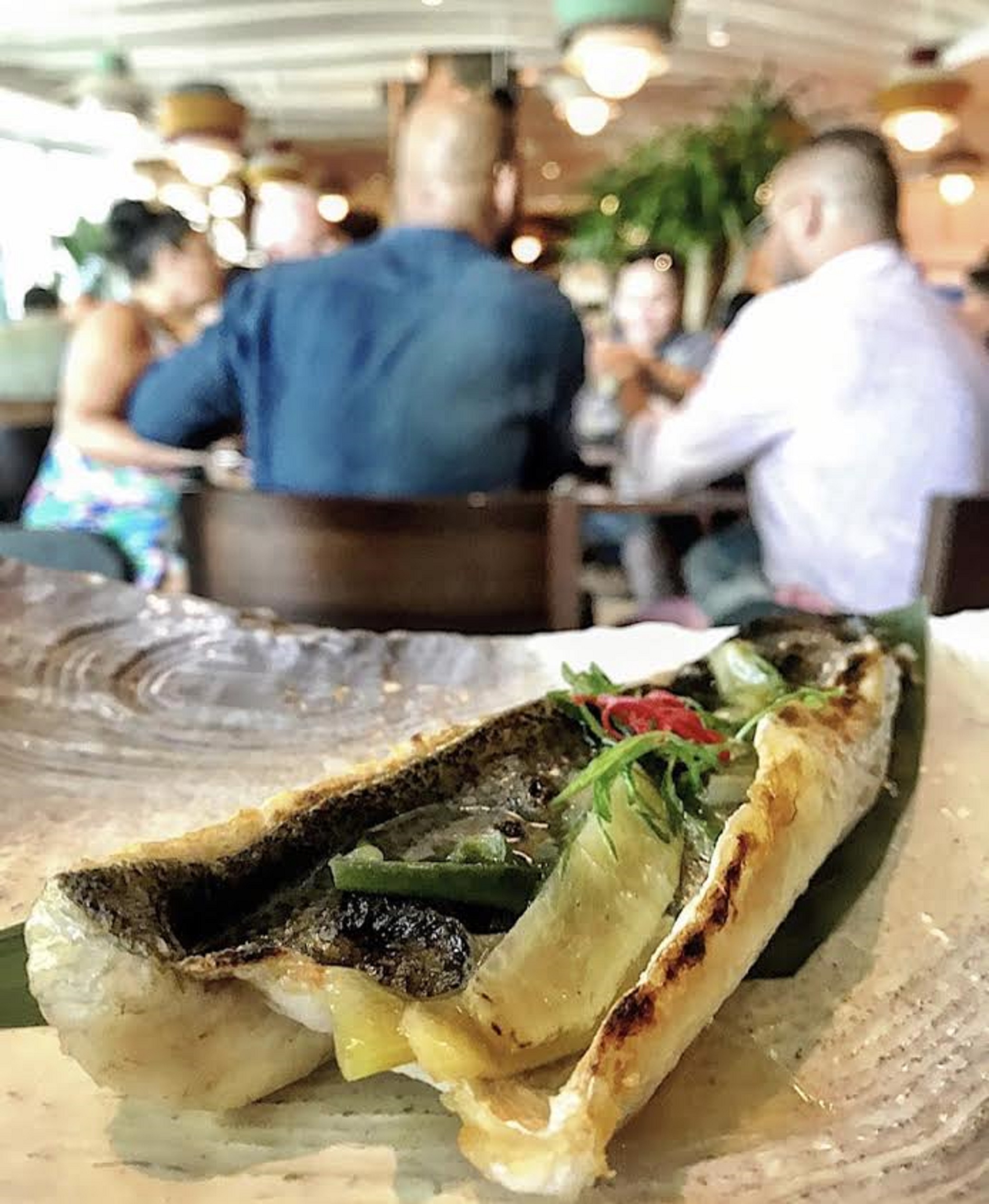 While usually grilled or roasted, and often prone to being served dry, when it's done right you're certain to enjoy a light, flaky, finely textured fish. And the latter was the case at "Novikov" — chef Nikadiy Novikov's first U.S. "Asian-Fusion" eatery located in South Florida (at 300 S. Biscayne Blvd in Miami).

If you've been following our reviews over the last week, you will have noticed that we were pleased with the establishment's reasonably priced $23 three-course brunch — which includes a soup, dim sum, and a main course item.

And our enjoyment certainly continued as we sampled the "Grilled Branzino Scallion & Ginger," one of four entree items listed on that "special" menu. It was not only well prepared, but we received a nicely portioned piece of fish, particularly given the price-point.

Even though some thought the flavor could have used a bit more enhancement (with some pepper or garlic, for example), it still scored an extremely admirable "A-" ... and have no reservation commending it to you.
# # #
 
Follow Lucas on Instagram: @lucasaferrara