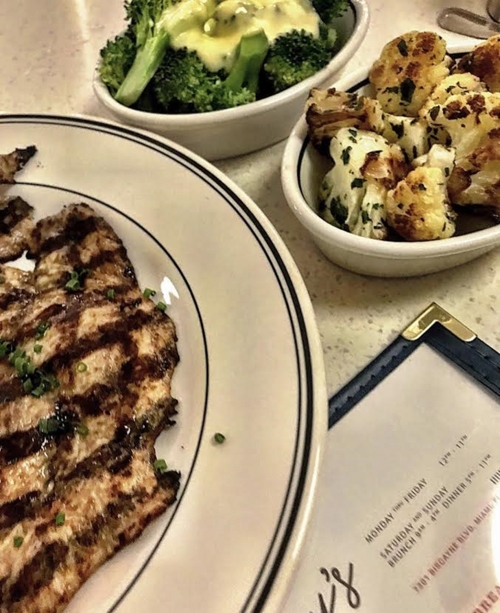 If you enjoy eating shoe leather, have I got a place for you!

But before we get to that, allow me to give you a little background and context.
I'm a big fan of the "Mandolin Aegean Bistro," (over in Miami's Design District). So when I heard the same team had opened up "Gregory's Diner," in Miami's MiMo district, (@ 7301 Biscayne Blvd), we decided to give their new restaurant a try.

Interestingly, this "diner" is pitched as an all-day eatery serving "continental American cuisine with a nod to the classics of the mid-century period." But not only is it NOT opened "all day," I'm not really sure what kind of "nod" they're referring to, either.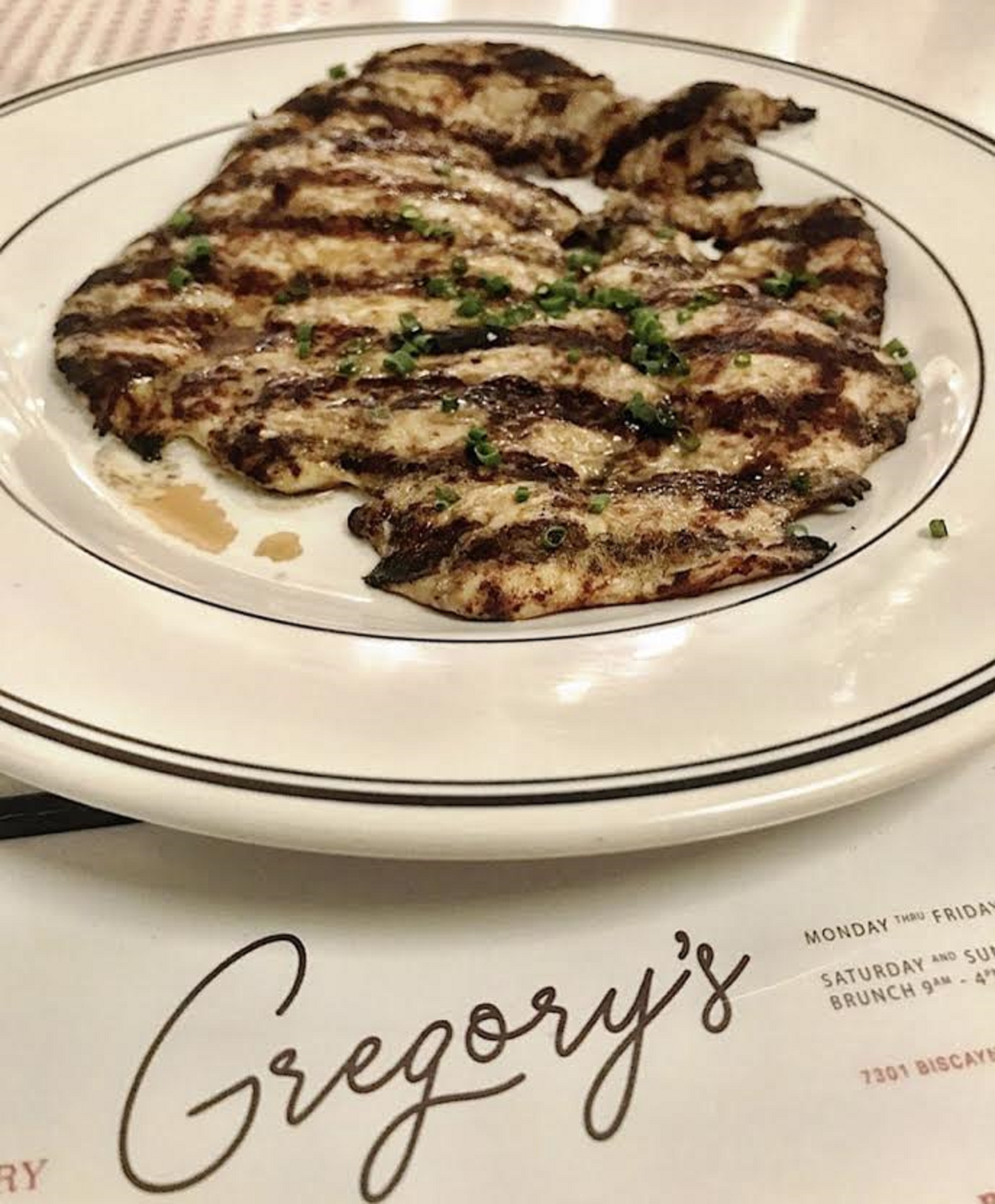 As we waited for the restaurant to open and downed some cocktails, both the bartender and (later) our server each made a point of suggesting the "Chicken Paillard" ($19). (It was "amazing," as far as they were concerned.)

Now, if you never had this dish before, it's usually just half of a skinless, boneless chicken-breast that is butterflied and pounded thin.

And because of this protein's lower fat content, it's extremely important to get the cooking time and technique right, or the customer ends up with dry, rubbery meat. (And, unfortunately, that's what we got.)

Since only a caveman would have given this a nod (and a grunt), and would have happily used it as protective footwear, we rated this dissatisfying dish an "F."
# # #
Follow Lucas on Instagram: @lucasaferrara