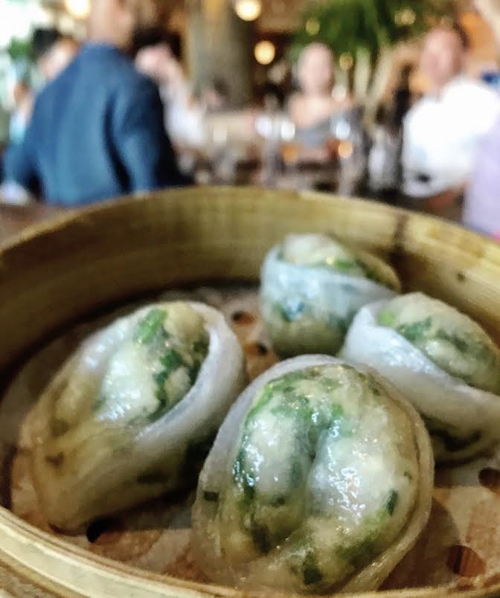 You shouldn't go to "Novikov" (at 300 S. Biscayne Blvd in Miami) just because the Russian chef-owner (Arkadiy Novikov) also has restaurants in London and Moscow.

Nor should you go because celebrities like Rihanna, Leonardo DiCaprio and Prince Harry purportedly flock to his eateries.

You should only go if you'd like to enjoy some delicious Asian-fusion (Chinese-Japanese) cuisine.

And ... if you also happen to be looking for a reasonably priced meal, this savvy restaurateur will accommodate you in that department as well.

When we recently visited his place in Miami, we sampled his $23 three-course Sunday brunch — which came with a choice of soups, "dim sums," and entrees.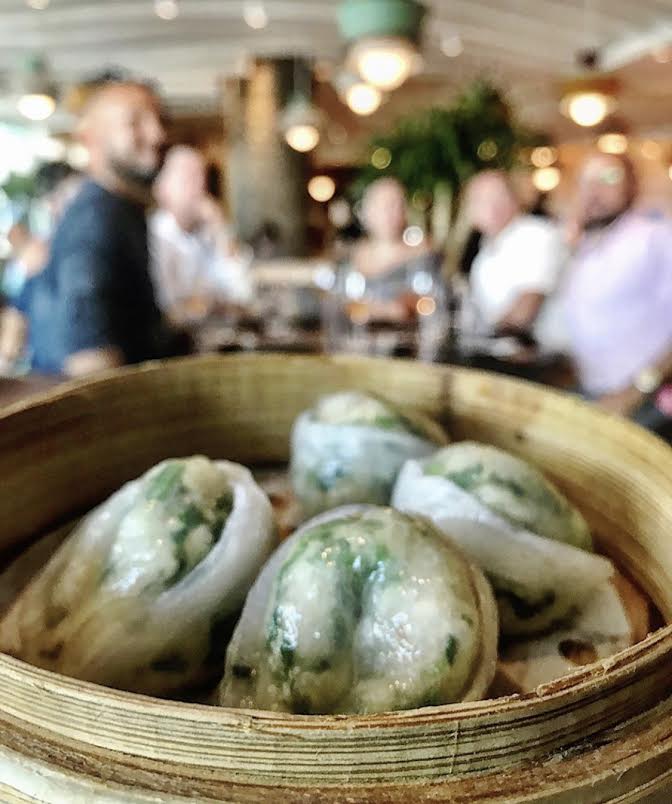 Next up for us to try was his "Shrimp & Cilantro."

Typically combined with scallions, ginger, egg whites, cornstarch, soy sauce and sesame oil, we thought these bite-sized morsels were jam-packed with flavor. BUT, if you're among the minority who suffer from a "deviant" gene, (OR6A2), and despise cilantro because you detect a "soapy" kick, then this dish ain't for you.

While most at our table enjoyed this offering, the deviant "herb hater" in our midst cost this dish some precious points, but it still landed an extremely respectable "B+."

I (and others) thought it deserved a higher score, but such is the price of a democracy.

(Should we seek that scorer's impeachment?)
# # #
Follow Lucas on Instagram: @lucasaferrara