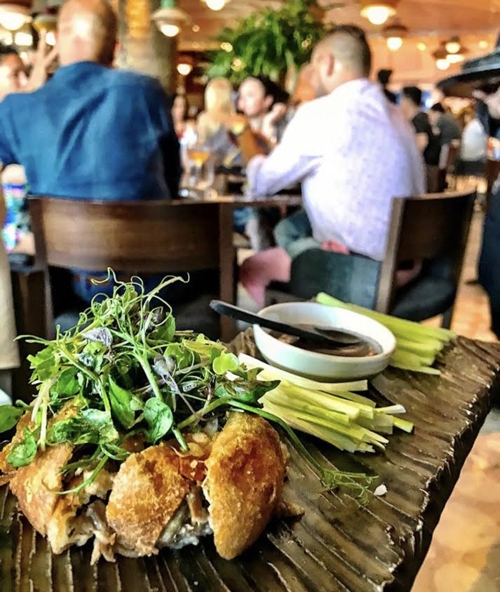 Peking Duck — which derives its name from the city of Beijing — dates back some 700 years, all the way to the Yuan Dynasty, when this food item was exclusively served to the Mongol Emperors that once ruled China.
Over the centuries, this national dish became more "accessible" to the masses such that you'll usually find this tender meat, and its thin, crisp skin, sliced table-side and served with some pancakes, spring onions, cucumbers, and plum sauce.

Given its history, imagine our glee when we saw "Crispy Peking Duck" as one of the main course options on "Novikov's" $23 three-course Sunday brunch menu.

Now, by way of a quick reminder, the Chef-Owner, Nikadiy Novikov, is an extremely successful Russian entrepreneur, who not only has 50 other restaurants around the globe (in such cities as Doha, London, and Moscow), but he reportedly has "close ties" with the Kremlin.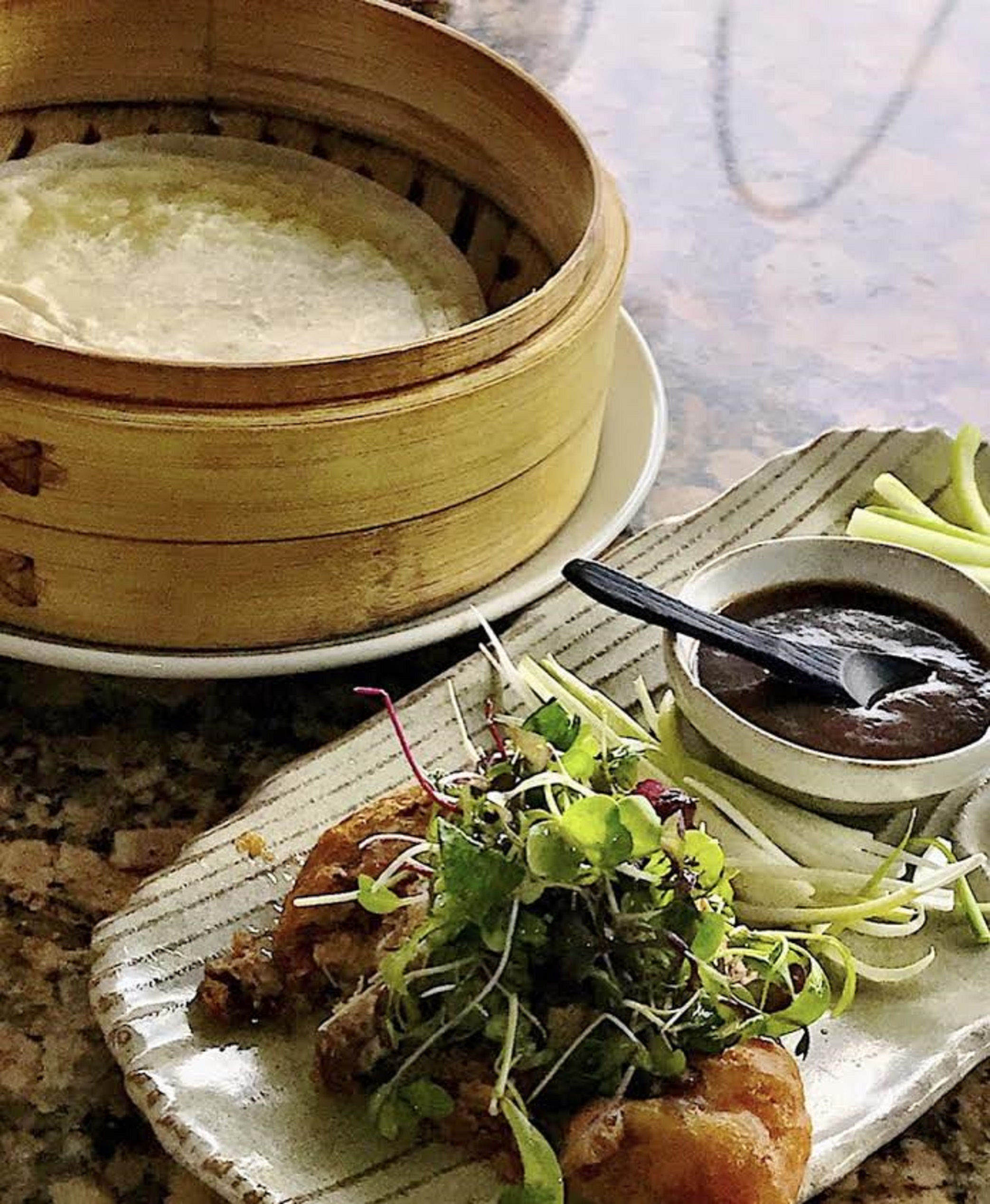 If that nexus doesn't concern you, you're certain to enjoy his first U.S. eatery which can be found in South Florida — at 300 S. Biscayne Blvd in Miami.

While were denied the table-side theatrics, because we enjoyed the succulence of the meat, and crispiness of the skin, and had fun mixing it with all the accompaniments you see pictured, we rated this dish an extremely strong "A-."

Points were lost because some found the duck "greasier" than they would have preferred but, again, we can still recommend that you give this dish, and this place, a try.
# # #
Follow Lucas on Instagram: @lucasaferrara