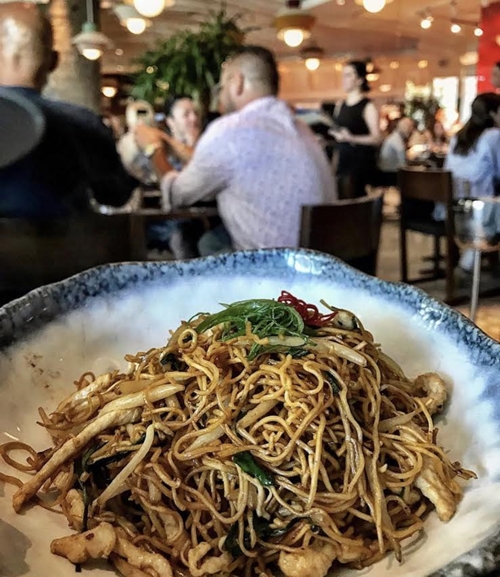 If you're looking for a delectable "Chicken Chow Mein," visit "Novikov" (at 300 S. Biscayne Blvd in Miami).

Currently, you can partake of a $23 three-course Sunday brunch, which includes a choice of two soups, four "dim sums," and four entrees. (See our prior posts for the ratings of the first two categories of items we tried.)

With some 50 restaurants around the globe, chef-owner, Arkadiy Novikov, decided to open his first U.S. eatery, which features Asian-fusion (Japanese-Chinese) cuisine, down in South Florida. And we're glad he did.

More often than not, when you order this particular dish, you can expect it to be a messy mush of the soggiest, greasiest sort. But not here.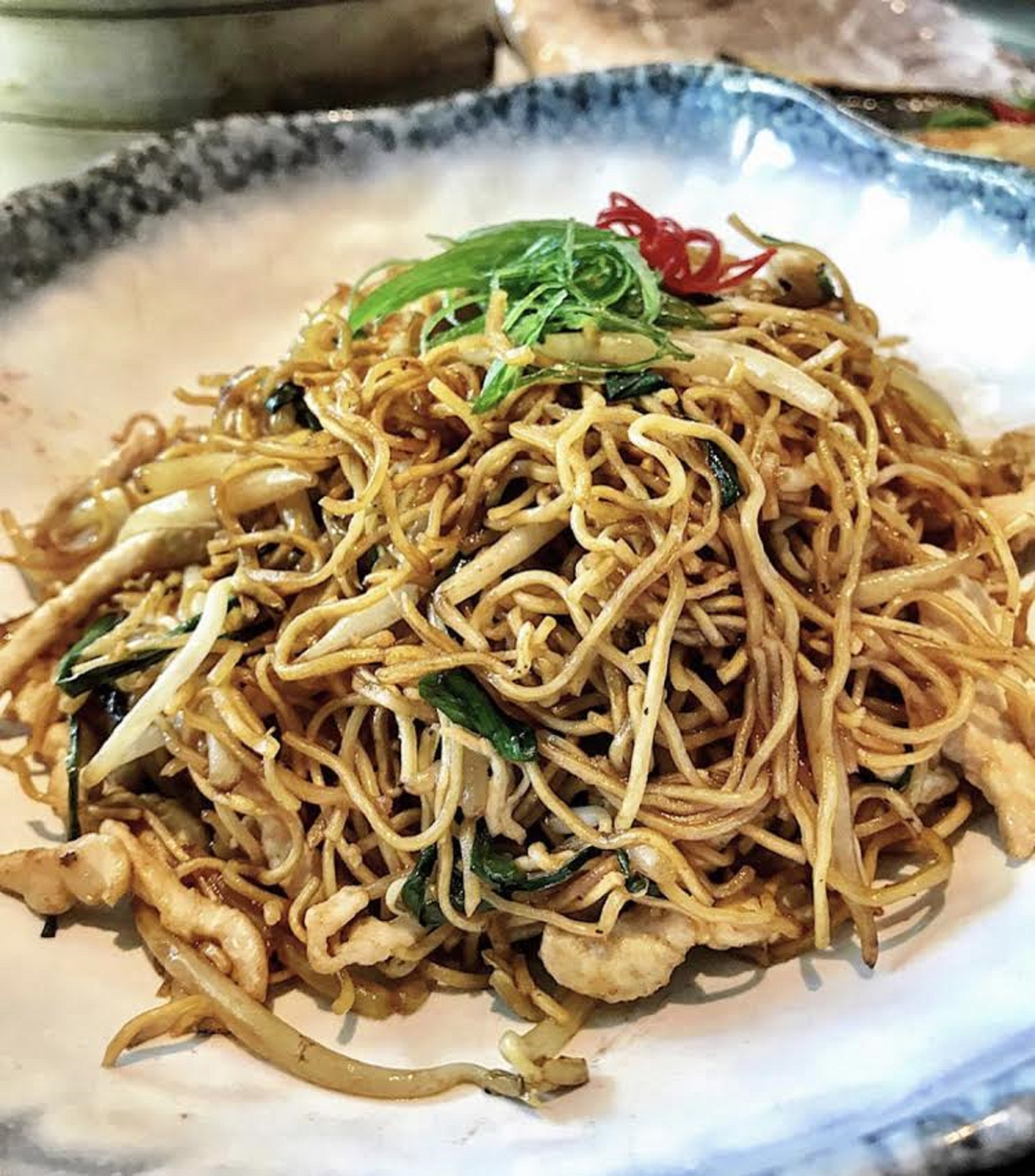 The "Chow Mein," one of the four brunch "entree" items you'll find on the $23 menu, came with tender pieces of chicken that had been marinated in a ginger, soy, and garlic sauce and then mixed with savory noodles that were fried to a tender crispness.

Fresh, clean, and pretty filling, we rated this item a quasi perfect "A-."

(A few points were lost because some thought the dish should have arrived warmer, and could have used some different veggies — like carrots, cabbage, and green onions. But pay them no mind. Go and enjoy this brunch!)
# # #
Follow Lucas on Instagram: @lucasaferrara