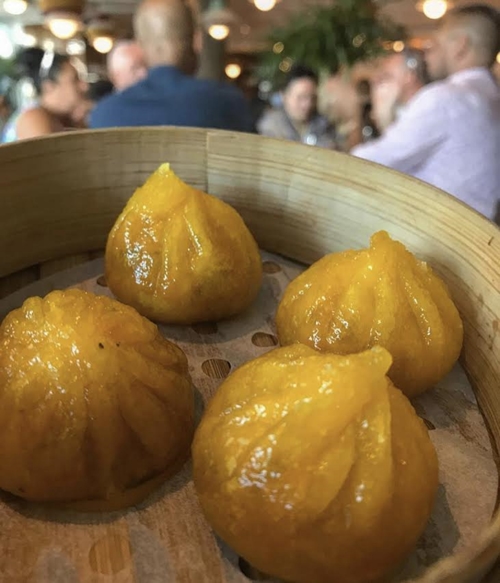 As you may have noticed, my friends and I were having a blast at Narkadiy Novikov's first U.S. restaurant (coincidentally called "Novikov") located at 300 S. Biscayne Blvd, in Miami.

Now this particular chef-owner is an interesting guy. He isn't just focused on eateries and bars. His interests also include: "Novikov TV, Novikov Catering, floristic salons 'Studiya tsvetov 55 (Flower Studio 55)', a company producing and delivering healthy diets food 'Just For You,' greenhouse complex 'Agronom (Agronomist),' Charity funded Group Arkadiy Novikov, Novikov School, Novikov International, healthy lifestyle project 'How to Green,' wine club 'Taste Wine by Novikov,'" just to name a few of his many endeavors.

(Do you think he'll run for President?)

Meanwhile, back in Miami, our least favorite part of his $23 three-course Sunday brunch were the "Saffron & Sweet Corn" dumplings.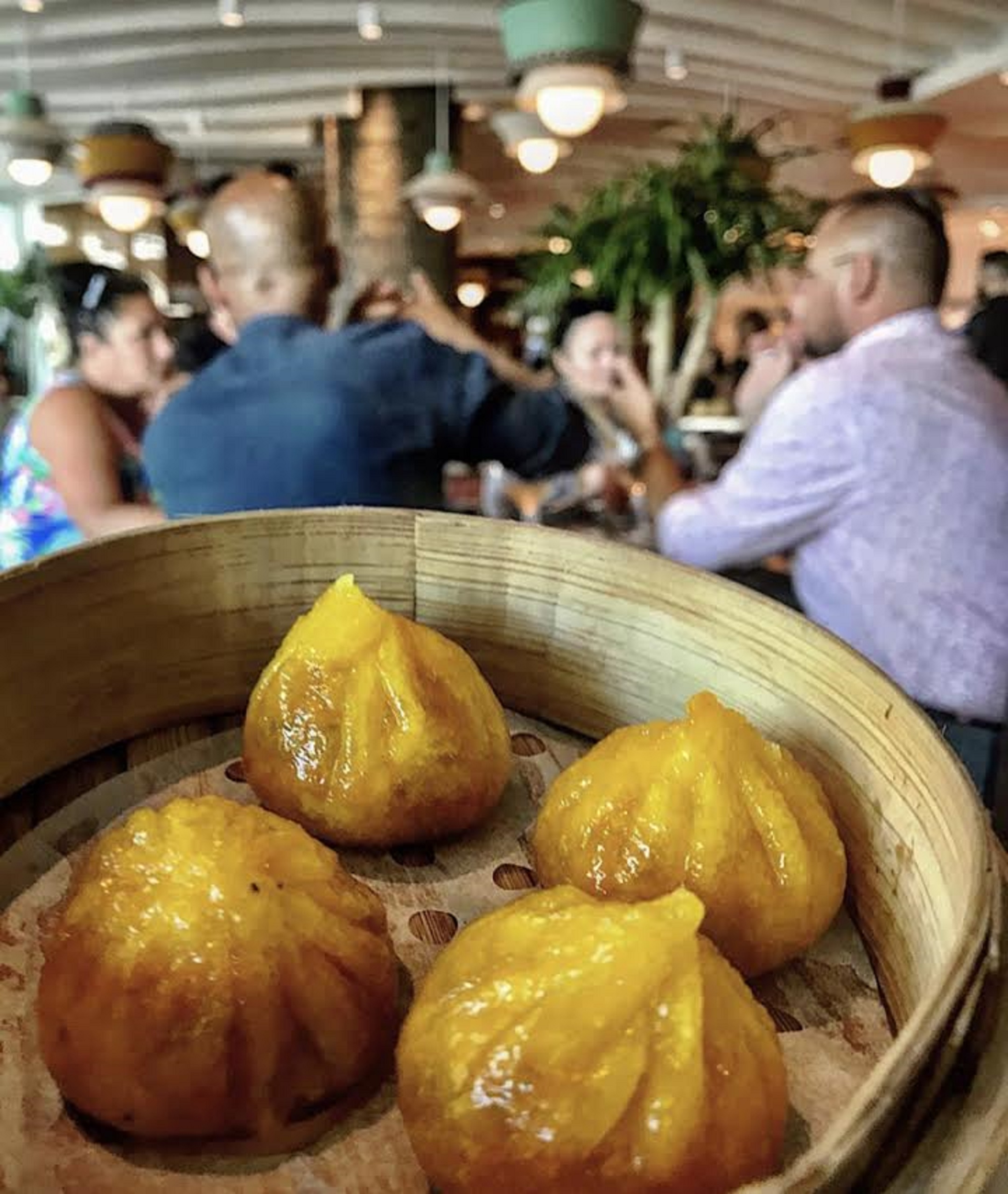 While that particular combination might work for a risotto, or even a soup, (and was the only vegetarian-friendly item on the special brunch menu, btw), the sweetness of the corn and the saffron wasn't appealing to the carnivores in our midst. ("Tastes too 'desserty,'" noted one guest.)

No one seemed to care that humankind's use of saffron can be traced back over 3000 years, and that the Ancient Greeks used this particular spice to cure an array of illnesses — like coughs, insomnia and heart conditions.

Nor did my friends appreciate that this pricy, hand-cultivated spice is loaded with vitamins and minerals (like vitamins B6 and C, magnesium, iron, manganese and potassium). They just scored this dish a "B-."
# # #
Follow Lucas on Instagram: @lucasaferrara