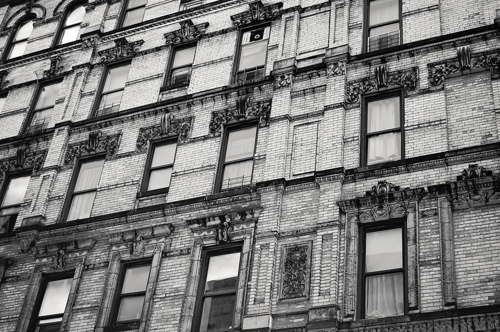 A new lawsuit is claiming that miscreants overseeing federally funded affordable housing were "playing games" with the waiting lists, according to the Daily News.
Apparently, people in dire need for a place to live were replaced by managers' family members or third parties who were willing to pay for favorable treatment. And, to make matters worse, officials at the city's Department of Housing Preservation and Development, (HPD), were apparently aware of the problem
While intended to help support moderate- and middle-income families, the suit claims that there were situations where applicants were never notified of their selection and their homes went to "connected" applicants.
"It's a pervasive corruption at HPD … We think it is deliberate mismanagement of the list," said a lawyer defending the victims. The suit even claims the HPD ignored its own audits which claimed the selection process was ridden with issues.
Three women are accused of accepting some $874,000 in bribes which they allegedly used to purchase "pricey Florida real estate" and even "a high-end collection of fur coats."
Ricardo Vera, a partner at Newman Ferrara LLP, observed, "Every few years, we keep hearing different variations of this same scam -- property managers bypassing the usual selection procedures in exchange for some form of illegal consideration."
"HPD needs to get with the program -- literally and figuratively -- and must put an end to this shameful abdication of oversight once and for all," Vera added.
# # #
To read the full New York Daily News report, please click here: https://www.nydailynews.com/new-york/ny-housing-mitchell-lama-scam-20191209-lasywywzfreojaf2qentq6e4fi-story.html