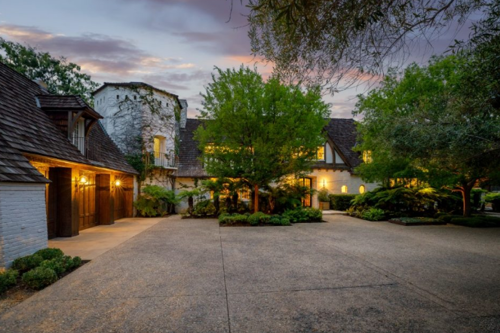 From 2001 to 2006, this Beverly Hills home was owned by arguably the Hollywood's hottest power couple – Brad Pitt and Jennifer Aniston. Unfortunately, their marriage didn't last, and the home was sold to a hedge fund executive. Fast forward to 2019, the French Normandy Revival-styled mansion is back on the market for a cool $44.5 million.
The estate was intended to be the long-term home for the couple. They "immediately started a three-year renovation replacing the kitchen floor with heated marble, designing and installing a pub with floors sourced from a 200-year-old French chateau and adding a private screening room," reads Top Ten Real Estate. Once the house was sold, the new owner continued the renovations and made additions of his own.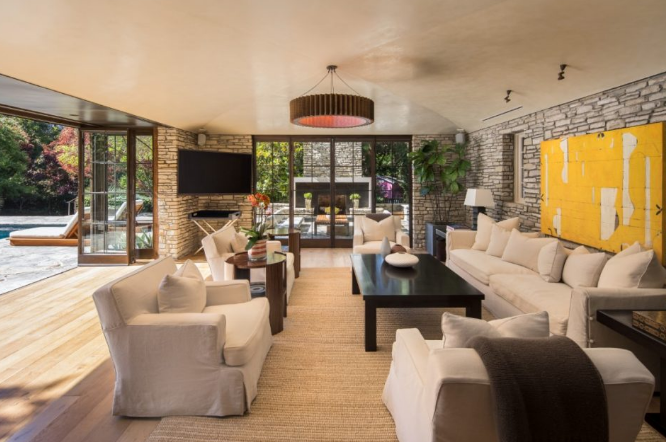 The exterior of the 11,173-square-foot home includes a "dreamy hedged landscaping," a stoned courtyard, a lighted pool, and gorgeous canyon views. The grounds are "tropical," surrounded by "mature greenery." Inside, you'll find five bedrooms and thirteen baths between the main house and the guest house.
The home was built in 1934 for actor Fredric March and has historic value because it is allegedly one of the first Beverly Hills mansions owned an actor. And while Pitt and Aniston may have fallen out of love, they certainly left their respective marks in this beautiful house for all future owners to enjoy.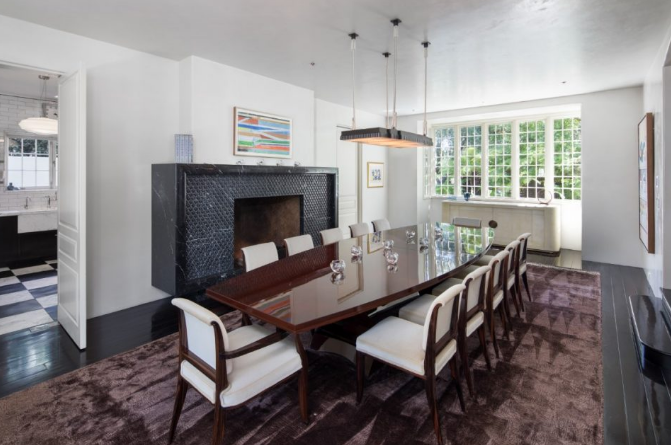 The listing agent is Susan Smith of Hilton & Hyland, Beverly Hills.
# # #
To view the full listing of the home, click here: https://www.hiltonhyland.com/property/1026-ridgedale-dr-beverly-hills-ca-90210-us/
# # #
If you require assistance with a real-estate transaction of any kind, please do not hesitate to contact one of our real-estate attorneys at 212-619-5400.