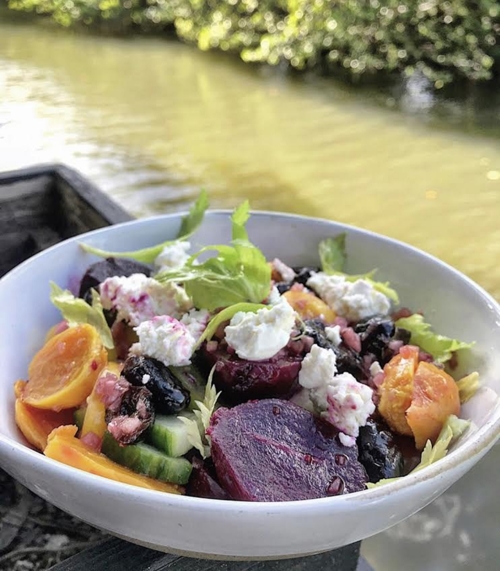 According to its website, "Mama Joon," a new eatery at the base of the Life House Hotel (2216 Park Avenue, Miami Beach), is a "refreshingly inviting, communal and upbeat restaurant, bar & cafe, set on the Collins Canal featuring seasonally simple veg-forward Mediterranean homestyle cuisine with influences from Lebanon, Southern Italy, and Greece."

Inspired by the hotel-owner's family, the recipes were reinterpreted by executive chef Harry Capacetti (Matador Room and Bar), and restaurant director Hakien Pagan (from the Edition Hotel).

Our waitress mentioned that she "loved" the "Beet Salad" — cucumber, heirloom tomato, feta, olives, red wine vinaigrette ($16).

If you believe what you read, this low-calorie vegetable offers some significant health benefits. Filled with an array of nutrients, beets can reduce the risk of heart disease, cognitive decline, and oxidative stress. (So, I'll take a few tons, please.)

Putting all that "health" stuff aside, we thought the salad was refreshingly light, crisp, clean, and fresh; earning it a pretty generous "B."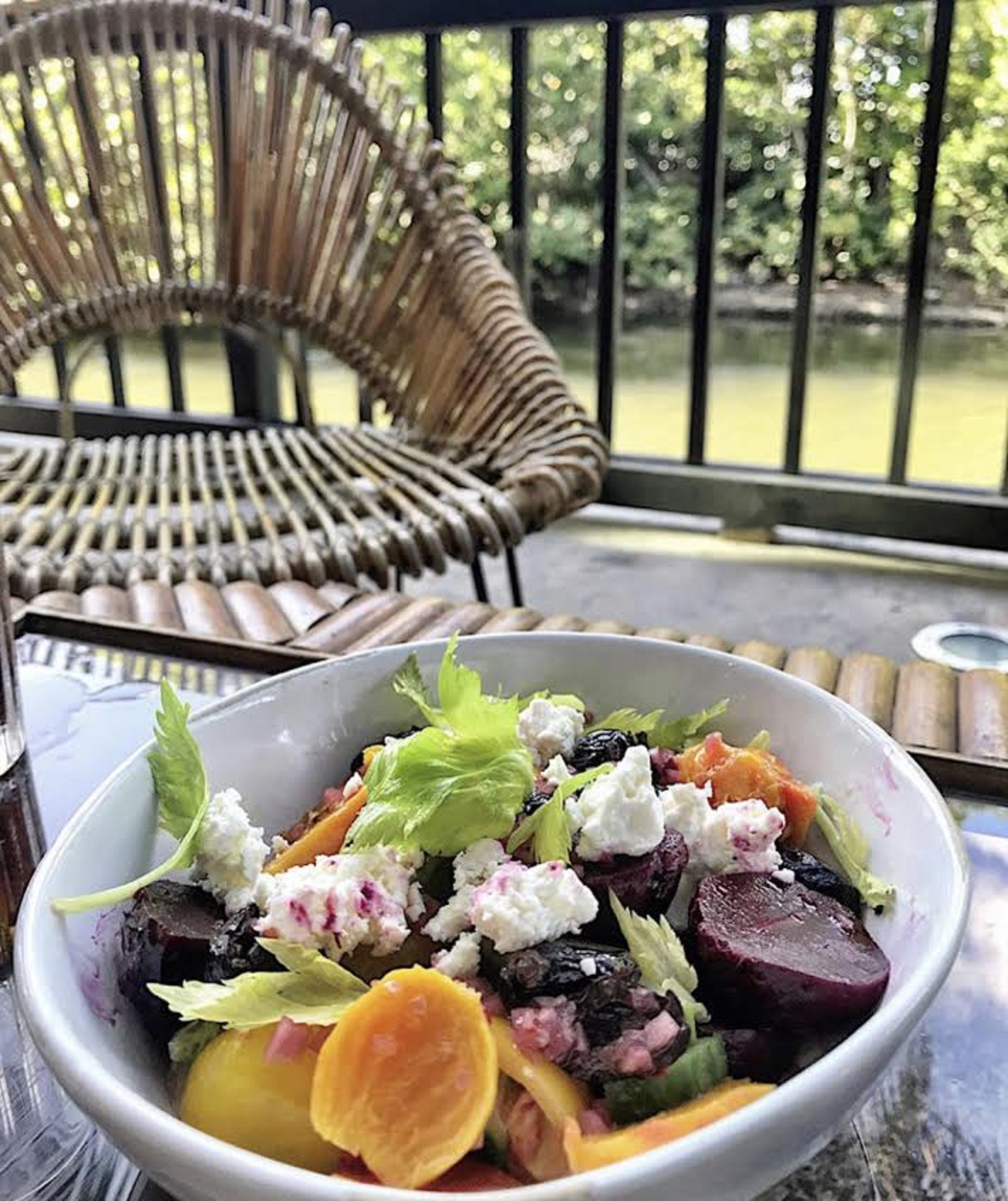 Points were lost because of the pricy $16 ask for a portion that was only slightly larger than a standard coaster. (Also be forewarned that you really have to be a fan of "rabbit food" — "beets" and "greens," in general — to really appreciate this kind of dish.)

But, again, if it's a beautiful day, and you would like to experience an unusual Miami Beach view (of Collins Canal), consider giving Mama Joon a try.
# # #
Follow Lucas on Instagram: @lucasaferrara