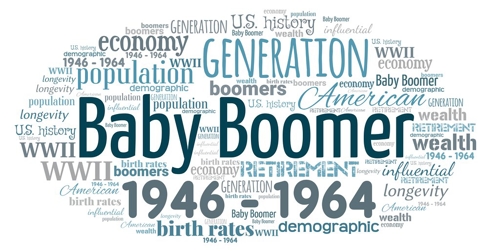 According to a report that appeared in the Wall Street Journal, the housing market is expected to have "a tidal wave of homes hitting the market" in the years ahead. With the inevitable passing of Baby Boomers, experts are now predicting an onslaught of available, vacant housing, throughout the country.
"One in eight owner-occupied homes in the U.S., or roughly nine million residences, are set to hit the market from 2017 through 2027 as the baby boomers start to die in larger numbers," reads WSJ.
The article tells the story a Phoenix suburb, called "Sun City," which first opened in 1960 as a retirement community for adults over 50-years-of-age. The little town is reportedly like a resort -- as it includes golf, pools, theaters and shuffleboard courts. While some 38,000 people live in the area, most of residents are Boomers. As a result, Sun City is expecting an uptick in available homes for sale and the projections are bleak – by 2037, two-thirds of the community's homes could sit vacant.
"By 2037, one quarter of the U.S. for-sale housing stock, or roughly 21 million homes will be vacated by seniors," WSJ says. "That is more than twice the number of new properties built during a 10-year period that spanned the last housing bubble."
Unfortunately, Generation X, the men and women behind the Boomers, aren't expected to fill this void, as that group is "smaller and more financially precarious generation with different preferences." The same holds true with Millennials, as it has been shown that they prefer to live in the big cities, or suburbs close to metropolitan areas. Meaning, many of the soon-to-be vacated homes are expected to remain empty.
While the demand for homes in Sun City is still reportedly high, as values have increased 7% in the year ending in September, it will need to expand its market base, any way it can, before things take a nosedive.
# # #
To read the Wall Street Journal's full report, click here.
# # #
Should you require assistance with a real estate transaction, of any kind, please do not hesitate to contact one of our real estate attorneys at 212-619-5400.