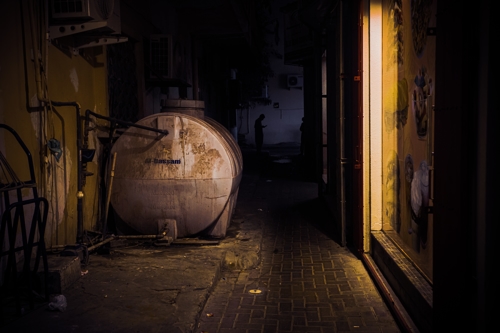 It's a homeowner's worst nightmare and 82 of them were flooded by a sewer backup in South Jamaica, Queens. The Department of Environmental Protection (DEP) claims that the incident was caused by a clogged or collapsed main, with the investigation and clean-up underway. 
"Many of the homes were rendered uninhabitable, and the stench caused many to feel sick," reads amNewYork.   
Vacuum trucks and high-pressured water was used to break through the blockage, but the "army of workers" were having problems penetrating the detritus. Workers needed to create a bypass so "that the sewage [could] travel up to the Jamaica Wastewater Treatment Plant." 
amNewYork recounts the story of Rashad Mubarack, who had just purchased a home that was destroyed by the sewage.  
"I closed on this house on the [November] 26th, got the keys on Friday and then at 3 a.m. the next day, we find out there is three feet of sewage in the basement – everything in there is completely gone," Mubarack told amNewYork. "We were supposed to move in, but now the boiler, the hot water heater – it's all contaminated."  
Another man who recently renovated his home was devastated to find his basement flooded by below-ground sewage water.  
One woman was terribly displeased with the City's response to this crisis.  She reported that DEP provided her with "a bucket and a mop head."  However, the smell was so horrid that going in the basement without a hazmat suit was impossible.  
Thankfully, the Red Cross is assisting residents with filing damage claims and is providing shelter for up to 100 people, if needed, noted a spokesperson for the organization 
            # # # 
To read more about this incident, please click here: https://www.amny.com/queens/cleanup-continues-in-queens-after-sewage-floods-dozens-of-homes/