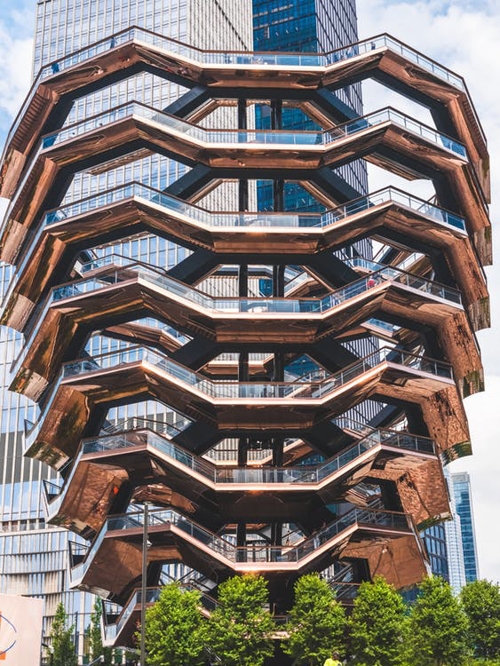 Because it seeks to conquer New York City, the Wall Street Journal recently announced that mega-giant Amazon has inked an agreement with Hudson Yards and will now open shop in the great borough of Manhattan (of all places).  
"New York is emerging as an East Coast hub for technology because of the size of its labor force, its extensive transportation system and the cultural and entertainment activities that come with a big city, analysts and real-estate executives said," reads the Journal.  
Not even a year after the political firestorm that forced the company to pull out of that Long Island City deal (which would have established Amazon's headquarters in the area), the online retailer is taking over 335,000-square-feet of office space and will reportedly employ over 1,500 people. 
The new plan, however, is pale in comparison to the kiboshed Long Island City deal. That earlier arrangement envisaged $2.5 billion of development.  It also included special tax credits and "other inducements" that were beneficial to the company, but allegedly harmful to taxpayers. Both Mayor de Blasio and Governor Cuomo had intentions to offer $3 billion in financial incentives to create 25,000 new jobs. However, there was an intense backlash from local politicians that forced Amazon to nix the deal.  
"As we shared earlier this year, we plan to continue to hire and grow organically across our 18 Tech Hubs, including New York City," the company said to Curbed NY.  
We recently reported that Amazon leased a warehouse in Queens to be used as a delivery hub (with the location selected due to its proximity to surrounding boroughs). Notwithstanding the vehement political opposition it encountered, the company clearly recognizes that opportunities abound in the Big Apple, and continues to mark territory.  
# # #  
If you need assistance with a real-estate matter, please do not hesitate to call one of our attorneys at 212-619-5400.