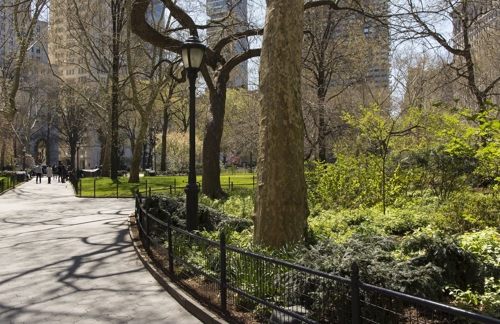 A horrific incident occurred outside of Barnard College where an 18-year-old girl, Tessa Major, was stabbed to death during a recent robbery attempt.
The incident occurred at Morningside Park, on West 116th Street and Morningside Drive, where the three teenagers (reportedly 13 and 14 years of age) were allegedly out with the intention of mugging and robbing civilians. Unfortunately, because Ms. Major resisted, she was executed.
After an investigation, officers subsequently apprehended an unidentified 13-year-old teenager as a suspect in the murder. The New York Post reported that the youngster claimed the fatal stabbing was committed by one of his two other "cohorts." However, the police still charged the teen with felony murder, first-degree robbery and fourth-degree criminal possession of a weapon. (All three of the boys reportedly attend Middle School 180 in the Bronx.)
"It's not something that's expected at all. This is finals time, holidays, when people are about to be with their families," said one of Major's classmates.
Interestingly, Paulina Pinsky, a 27-year-old writer who went to Barnard, expressed empathy for the slayer, noting "I think about that 13-year-old. I think about how desperate he must have been for something," she told the Post.
"No matter the depths of desperation, nothing justifies the murder of an innocent young person," noted Ricardo Vera, a partner at Newman Ferrara LLP. "I think about the surviving family members, who must now deal with this senseless, tragic loss …. All three boys should be prosecuted and punished to the fullest extent possible. Crimes of this nature cannot be tolerated."
# # #
To read more on the story, click here: https://nypost.com/2019/12/13/tessa-majors-murder-suspect-arrested-in-stabbing-of-barnard-student/