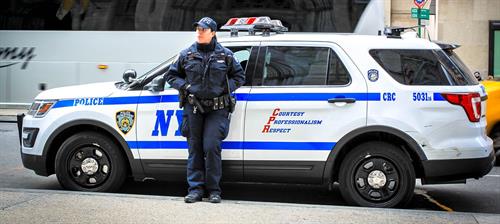 Officer Daniel Pantaleo was recently discharged from the New York Police Department because of his role in the death of Staten Island resident, Eric Garner, five years ago.
Although many believed that his firing was necessary, others, including members of the New York Police Department, were displeased with Commissioner James O'Neill's decision.
The New York Post reports that arrests from August 19 through August 25 have dropped 27% in New York City, compared to the same time period in 2018.
The paper also noted that "the number of criminal summons issued fell nearly 29% over the same period, going from 1,655 to 1,181."
There is speculation this could be directly related to the "Pantaleo Effect."
Apparently, since the firing, officers were warned by Patrick Lynch, Chief of the Police Benevolent Association, to "proceed with the utmost caution."
"While there is no organized slowdown, cops on the street clearly feel that the department doesn't have their backs, so why should they needlessly put themselves on the line?" asked a Post source.
Randolph McLaughlin, Co-Chair of Newman Ferrara's Civil Rights Group commented in response to the report, "It is simply unacceptable for police officers to fail to enforce the law just because they are angry that an officer was discharged after his actions led to the death of an unarmed man."
Garner, who was 44 years of age, was reportedly asphyxiated while a chokehold was employed during the course of an altercation with officers. (Garner had previously been arrested some thirty times for assault, resisting arrest, and grand larceny.)
Should you have a question about a Civil Rights matter, please reach out to a member of our Civil Rights Group at 212-619-5400