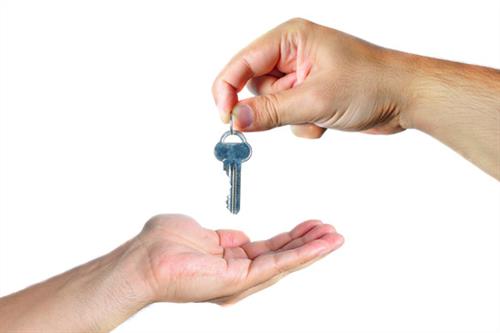 New York is a place of movers and shakers, where many live the nomadic lifestyle, relocating in-and-out of apartments on a yearly, or even monthly, basis.
But, moving can be miserable. Whether it's schlepping your belongings across town, or dealing with security deposits and new roommates, it can certainly be a harrowing experience.
For many, "subletting" someone's apartment can be a more approachable, and hassle-free way, to move into a new place.
While there is no concrete data on how many sublets are in existence, there are loads of websites, including Flip, Leasebreak, RentHop, and Gypsy Housing NYC, where you can find eager subletters.
Many are attracted to the arrangement, as oftentimes, the room is already furnished, and there is often no additional security deposit requirement (since the original tenant  already signed a lease and fronted that money). Another upside is that they are often short-term, commonly ranging from as little as a month, or more. (Subletting for less than 30 days is extremely problematic. See the Metropolitan Counsel of Housing for more information about short-term leasing issues.)
So, how does it work? In NYC, tenants in privately-owned buildings of four or more units have the right to sublet, even if the lease forbids it. However, there are exceptions. If you live in a rent-controlled apartment, you may not have the right to sublet your apartment. And if you live in a stabilized unit, there are restrictions and a procedure which govern subletting and the amount you can charge. As for co-ops and condos, they're often discouraged in those contexts as well.
If you are looking to sublet your place, your landlord should be in the loop, and will likely need to approve the arrangement to avoid any legal troubles - - like a possible eviction - - later.
It's important to understand that in a sublease agreement, your "landlord" is the tenant, not the owner of the building. Thus, most of your communications will be with the tenant. Further, since you are subleasing another person's apartment or room, it's recommended that you take photos of the pre move-in state of the unit and any furnishings and to make a note of all pre-existing problems, like a broken door or holes in the wall, in order to avoid disputes later on.
But, more importantly, just because you're a perfect subtenant, doesn't mean your occupancy will be problem-free. It's totally possible that the tenant could be found in breach of some lease obligation (like the payment of rent), and you could still be evicted, even if you fulfilled all of your obligations under any sublease. Under current law, the rights of a subtenant are "subordinate" to those of the tenant. Meaning, that you have no greater rights than those of the tenant. And that a landlord would be under no legal obligation to let you stay after there is a problem which results in the tenancy's termination.
So while subletting may, on its face, be appealing, it can be riskier than a direct "landlord-tenant" arrangement. So exercise extreme caution.