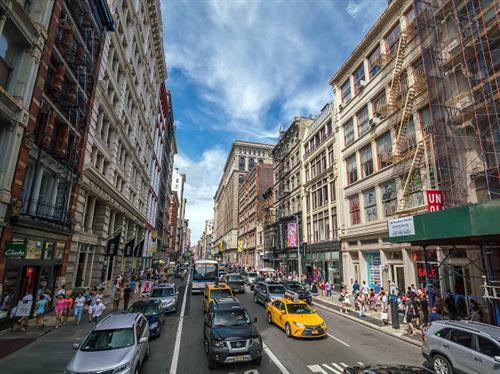 According to a recent report by PropertyShark, in Q2 2019, Hudson Yards is now the second most expensive spot in the city – with Little Italy and Soho trailing behind.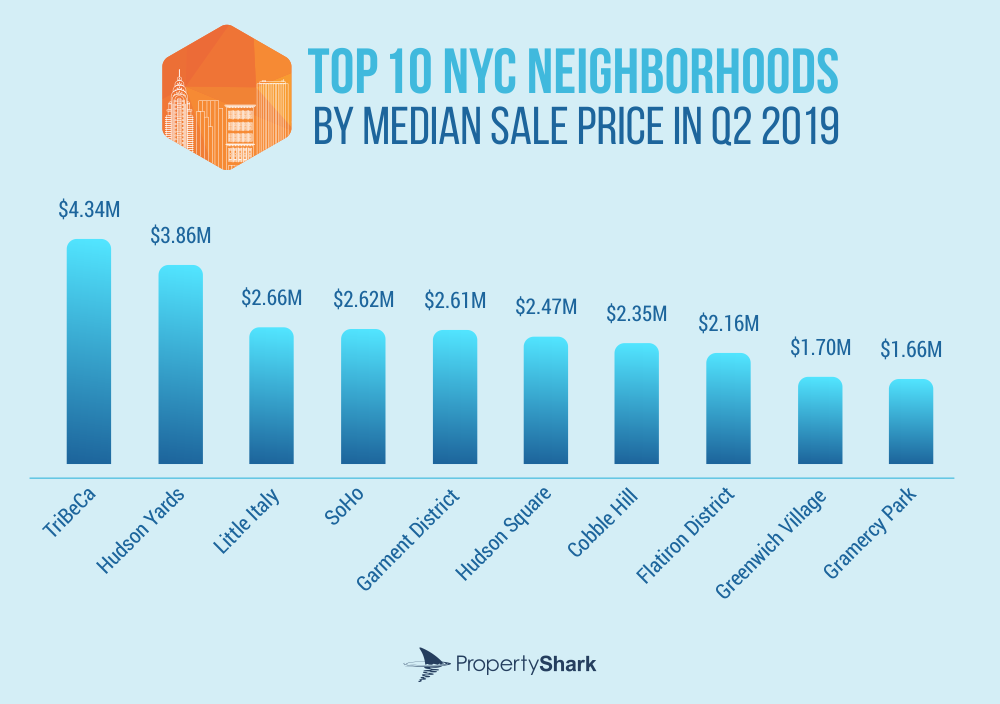 But, Tribeca still takes the cake as the most expensive residential area, with median sales price averaging a cool $4.34 million.
PropertyShark notes that Little Italy, Cobble Hill, and Prospect Park South home prices have more than doubled year-over-year.
Among the top 50 priciest neighborhoods, 24 were in Manhattan, while Brooklyn came in second, occupying 21 spots, followed by Queens with 7.
The report also found that while Ditmars-Steinway (Queens) median home sale prices haven't reached $1 million, the year-over-year median price saw a 79 percent increase; reaching $964,500.
Interestingly enough, the city's mansion tax, which took effect on July 1, spurred buyers to close on purchasers prior to the deadline, to escape having to pay.
That tax is "progressive," meaning it increases in tandem with price of the home. Residences valued at $1 to $2 million, are subject to a 1 percent tax, while homes valued at $2 to $3 million have to pay 1.25 percent. Ultimately, the tax is capped at 4.15 percent for homes valued at $25 million or more.
If you have questions about the mansion tax, or other real-estate transaction question, please do not hesitate to call one of our attorneys at 212-619-5400.