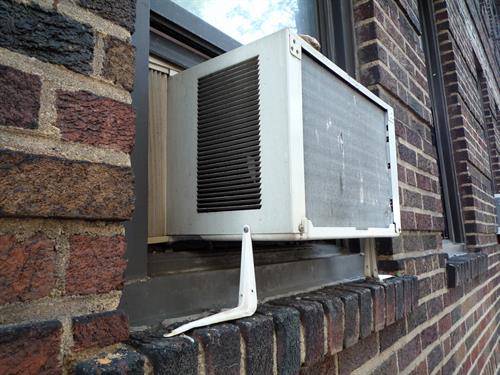 August has arrived, and with it, so has the searing heat.
Even though some New Yorkers have central AC or window units, others may not be so lucky because their buildings may not support such equipment. By way of example, the structure's wiring may be so antiquated that a window unit would blow the fuses.
In fact, since a little more than 75% of buildings in New York were built prior to the 1960's, most apartments aren't equipped with central air-conditioning.
So, do New Yorkers have a right to air-conditioning? Well, not really.
While the laws regarding cooling and heating vary state-by-state, in New York, unless your lease provides otherwise, landlords usually aren't obligated to supply AC.
Since temperatures vary across the nation, laws governing AC requirements do differ. Some states, like Arizona and New Mexico, require that landlords provide, and maintain, adequate cooling due to the extreme climate conditions in those areas.
However, with that being noted, all states have laws and regulations that ensure safe, habitable living conditions in rental housing. So, if you live in a building that has outdated wiring, which does not allow for an AC unit, you might be able to make a case that the limited electrical capacity creates an unsafe condition, and attempt to seek an upgrade. But, for many, that may be an uphill battle.
Lastly, if your lease does, in fact, provide that an AC unit or, central air, comes with the apartment, only then is your landlord legally obligated to repair or replace it, should it break.
If you are in doubt about whether your building can support a cooling unit, speak to your landlord before incurring the expense and aggravation associated with an installation that could possibly be violative of your lease (or the law).
And if you hit a wall, speak to an attorney about the legal options that may be available to you.