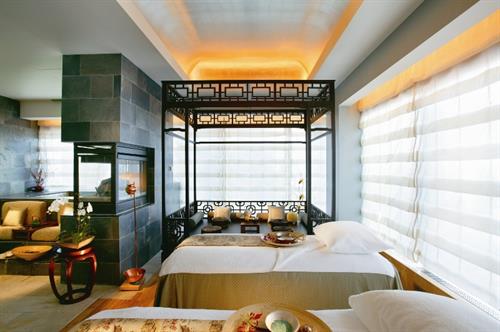 For most young travelers, Airbnb is the go-to service when looking for an affordable place to stay while visiting another state or country. Here in New York City, however, things are a bit different.
Under local law, it's illegal for an apartment to be rented out for fewer than thirty days unless the permanent tenant is residing in the apartment at the same time.
This is why the City has sued landlord Slavik Gofman for listing three of his apartments on Airbnb on a short-term basis. The City found that Gofman had twenty-one illegal listings in three separate buildings across Manhattan. According to the City's complaint, between 2016-2019, Gofman is purported to have consummated more the 2800 illegal short-term rentals through the Airbnb platform — transactions which supposedly generated $1.7 million of revenue. The City's lawsuit seeks fines of $1,000 per day, for each day Mr. Gofman is alleged to have violated New York City's prohibition on short-term rentals, along with $500,000 in punitive damages.
Airbnb released a statement in response to the lawsuit, saying that the company "strongly opposes illegal hotels" and called for "a comprehensive, statewide bill that would provide strict recourse against illegal hotel operators, while protecting the rights of thousands of regular New Yorkers who are responsibly sharing their homes." Of course, other than making such pronouncements, Airbnb is doing little to curb the ubiquitous practice of multiple Airbnb short-term listings by single "Hosts" in New York City. Its inaction makes sense, considering the company earns commissions of approximately 15 percent on every booking, and is believed to have generated upwards of $140 million in gross bookings in New York City last year, alone.
Airbnb's public position is somewhat ironic, given that the company is allegedly violating New York's licensing laws — which require that any third-party who earns a commission from a rental transaction must have a real-estate brokerage license or faces stiff penalties, including disgorgement of all illegal commissions earned. In fact, Airbnb's actions, as an unlicensed real estate broker, prompted a class action in 2016, spearheaded by Newman Ferrara partner, Jeffrey M. Norton.
Asked about the City's short-term rental lawsuit and Airbnb's comment, Norton stated: "Because those very same short-term rental and sublets in New York City generate millions of dollars in illegal brokerage fees for Airbnb, one can only assume that the 'comprehensive, statewide bill' the company wants to see passed is one that permits Airbnb to continue to facilitate those transactions without being subject to any liability."
To read more about Newman Ferrara's class action against Airbnb, please use this link: https://www.nfllp.com/cases/