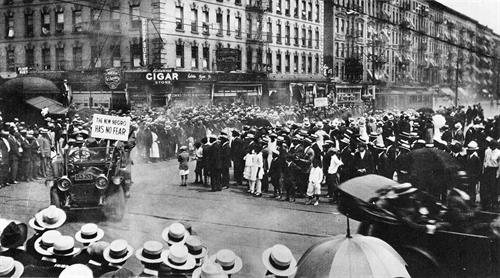 On Monday, Governor Andrew Cuomo signed a bill that will transfer a large plot of land in Harlem to the state's development agency. Located on 121 W. 125th Street, the plan is to create a multi-use development which will feature homes, offices, and a new Urban Civil Rights Experience Museum.
The museum, which the New York Daily News reports "will focus on the civil rights movement in the North," will share space with local non-profits such as 100 Black Men Inc.
Organized in 1963, 100 Black Men's mission is "to improve the quality of life within our communities and enhance educational and economic opportunities for all African Americans."
The development – which will also be the home of the headquarters of the National Urban League, which is currently located in the Financial District – will replace a parking garage and other small storefronts, including a Golden Krust franchise (which will be forced to leave).
"Harlem has a rich history and culture that should be celebrated, protected and enhanced for future generations," Cuomo said in a statement. "By signing this measure into law, we will help preserve Harlem's history, create more affordable housing and provide a home for not-for-profit and civic organizations."
Randolph M. McLaughlin, co-chair of Newman Ferrara's Civil Rights Practice Group and a Harlem resident, said "This project will afford Harlem residents and visitors a much needed insight into the northern Civil Rights movement and will help to preserve that legacy for generations to come."
The development plan was announced back in 2013, and is finally coming to fruition with the support of the community.
Should you require assistance with any Civil Rights or Real Estate matters, please do not hesitate to call any member of our team, at 212-619-5400.