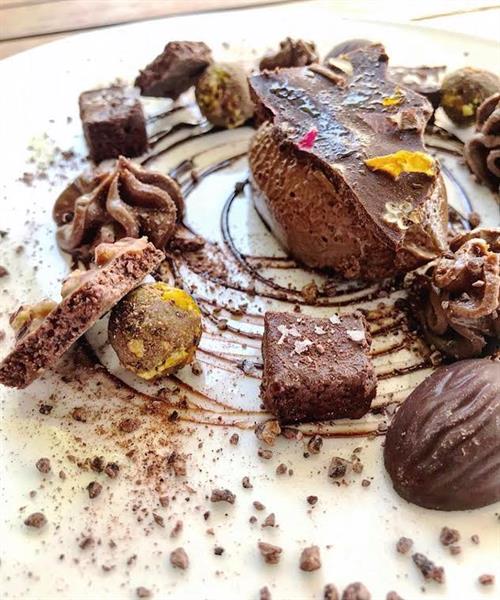 When we asked our server how we should end our meal, "chocolates," was her steadfast retort.

"Just chocolate?," we inquired.

"No, not just chocolate ... 'Chocolates,'" she said emphatically. "A house-made salted ganache, truffles, bon-bons, and chocolate maca ice cream."

Because we were at a unique "vegan kosher" restaurant, called "Plant" — 105 NE 24th Street, Miami — where Executive Chef Horacio Rivadero, and Pastry Chef Veronica Manolizi, create "classic living, vegan and gluten-free dishes," we weren't sure what to make of the recommendation.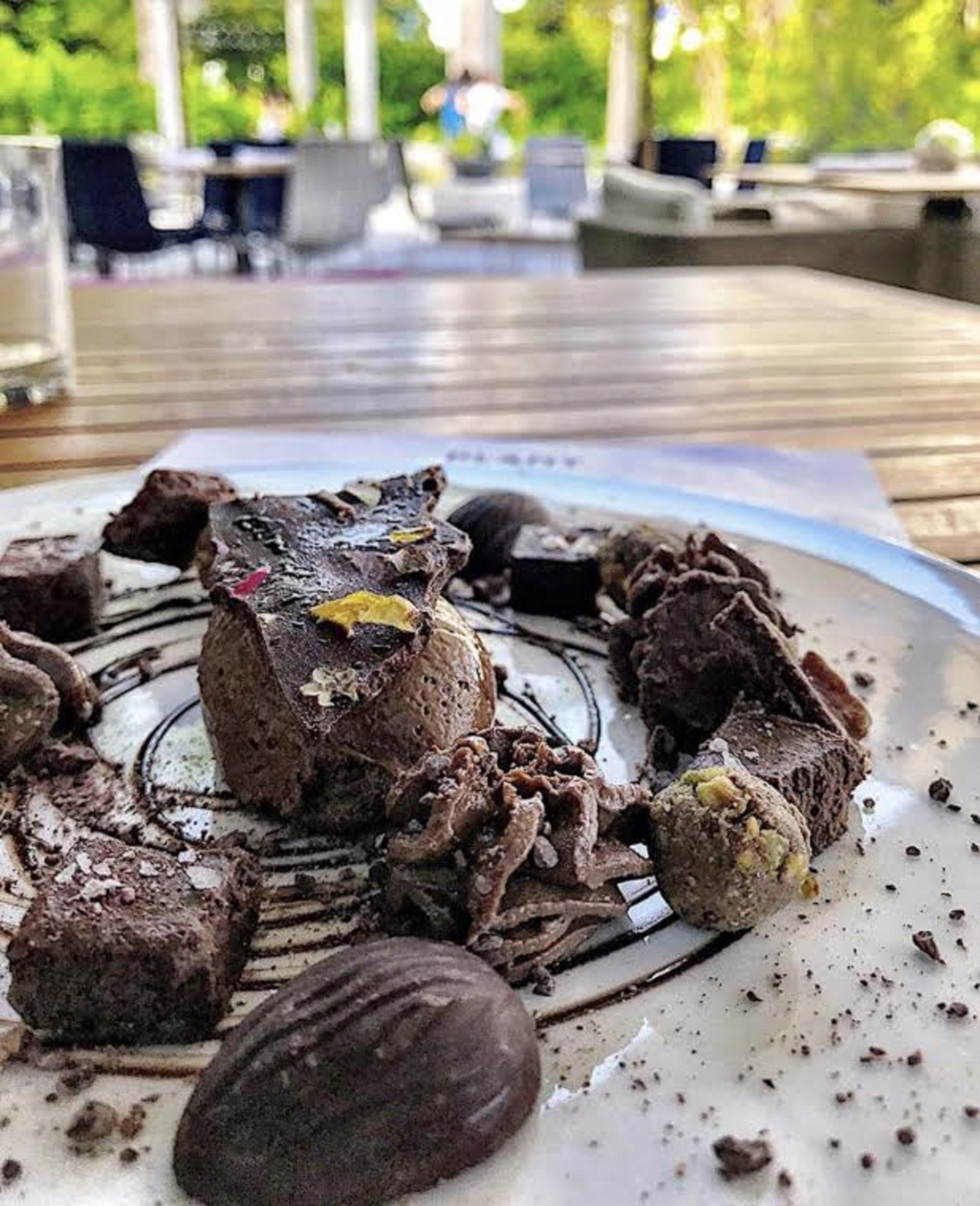 Since cocoa beans are a plant-based food, you'd think that all dark chocolate would be vegan. But several commercially available brands, like Hershey and Ghirardelli, contain whey, or other animal products, which make them verboten.

And given all the prep limitations, our expectations for a delicious dessert weren't very high. But, boy, were we pleasantly surprised.

These chocolates offered a deep, rich, (pleasantly) bitter flavor, with some earthy and fruity notes — and even had some nuts thrown in for good measure. They were sublime; truly enjoyable.

We had an issue with the $17 (before tax and tip) ask, which we thought was on the high side for a dessert course. Had it not been for the price, this offering would have scored an "A-/B+."

Points were also lost because we found it a bit "monotonous." (It was too much chocolate (if that's even possible). It could have used some some fresh fruit, and/or a dairy-free whipped cream; something to give the dish a little more "variety" and to counter some of the innate heaviness.)

Even though it ended up with a "B," we're going out on a limb ... and suggest that you get yourself rooted in that dining room ... and that you give some "Plant food" a try.
Follow Lucas on Instagram: @lucasaferrara